Annie Thomas (@creative.cliche) is a 28-y.o. Instagram starlet from Pennsylvania, whose creative and artistic skills are simply next-level. She can transform her face into pretty much any cartoon character of her choosing, and even go beyond that with her own exclusively designed demons, zombies, and other cute monsters.
Annie has turned herself into countless characters from The Simpsons, Futurama, Rugrats, The Wild Thornberrys, Family Guy, and many many more. All this progress and heaps of perfectly executed ideas after barely a year? Feels too good to be real!
Here are some of her best works for your viewing pleasure!
1. Evil Ursula from The Little Mermaid.

2. An even more evil puppet from the Goosebumps.

3. Bride of Frankenstein all stitched together.

4. The meanest girl on TV – Angelica from Rugrats.



5. And here's Angelica's favorite doll Cynthia.

6. Krusty the Clown straight out of The Simpsons.

7. Queen of the Dead – Hela from Thor: Ragnarok.



8. What's shiny and metal, and can bend things?

9. Terrifyingly accurate Oblina from Aaahh!!! Real Monsters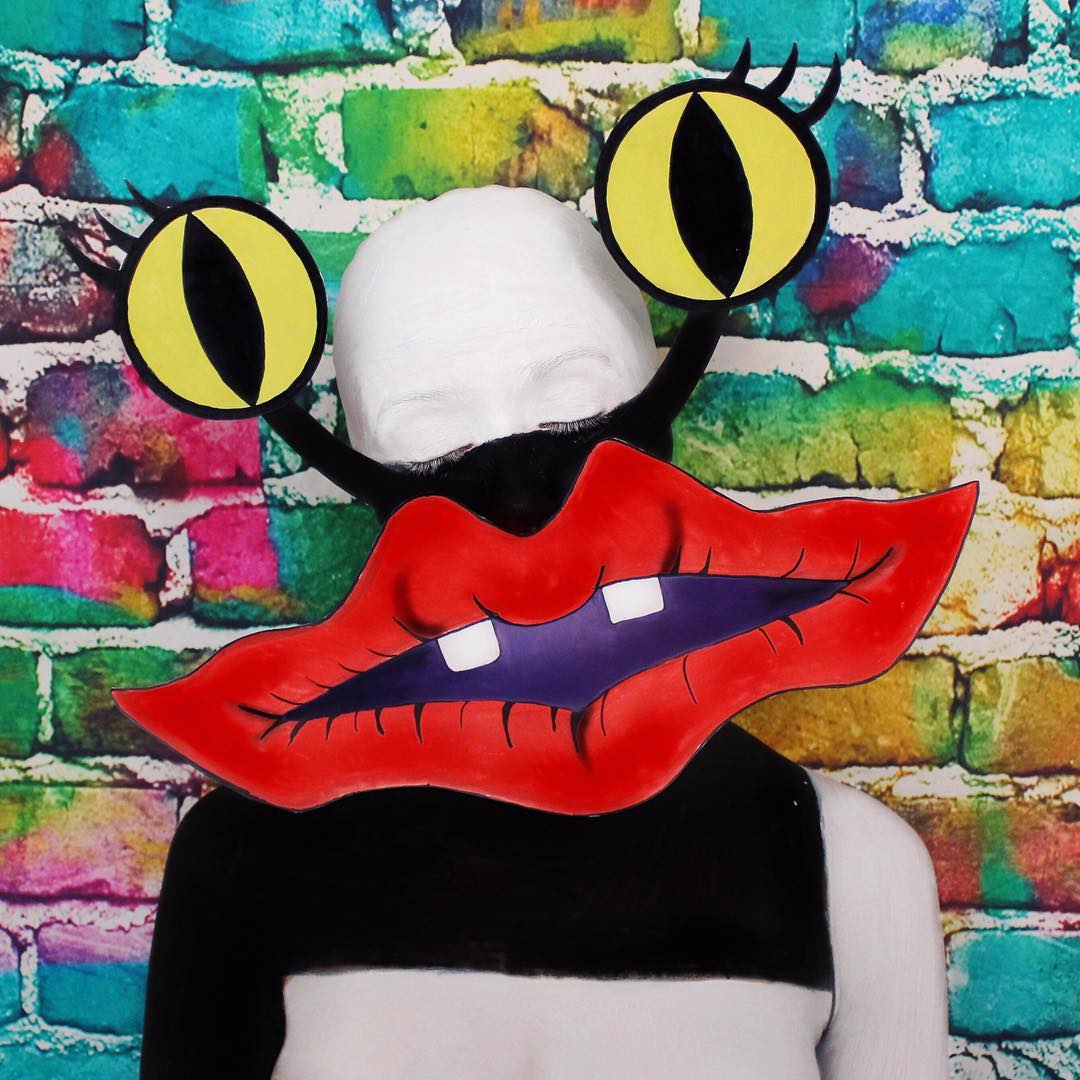 10. That dead girl from Corpse Bride… what's her name… Sally?

11. A smashing likeness of one Nigel Thornberry!



12. Face paint? No, this is Patrick!

13. Probably one of the best Harley Quin cosplays ever.

14. Wubba-lubba-dub-dub! It's me *urp* your crazy genius scientists grandpa Rick!



15. Mr. Burns from The Simpsons looks even more menacing.

16. Here's Chuckie! Not the killer revenant doll, but the one from Rugrats.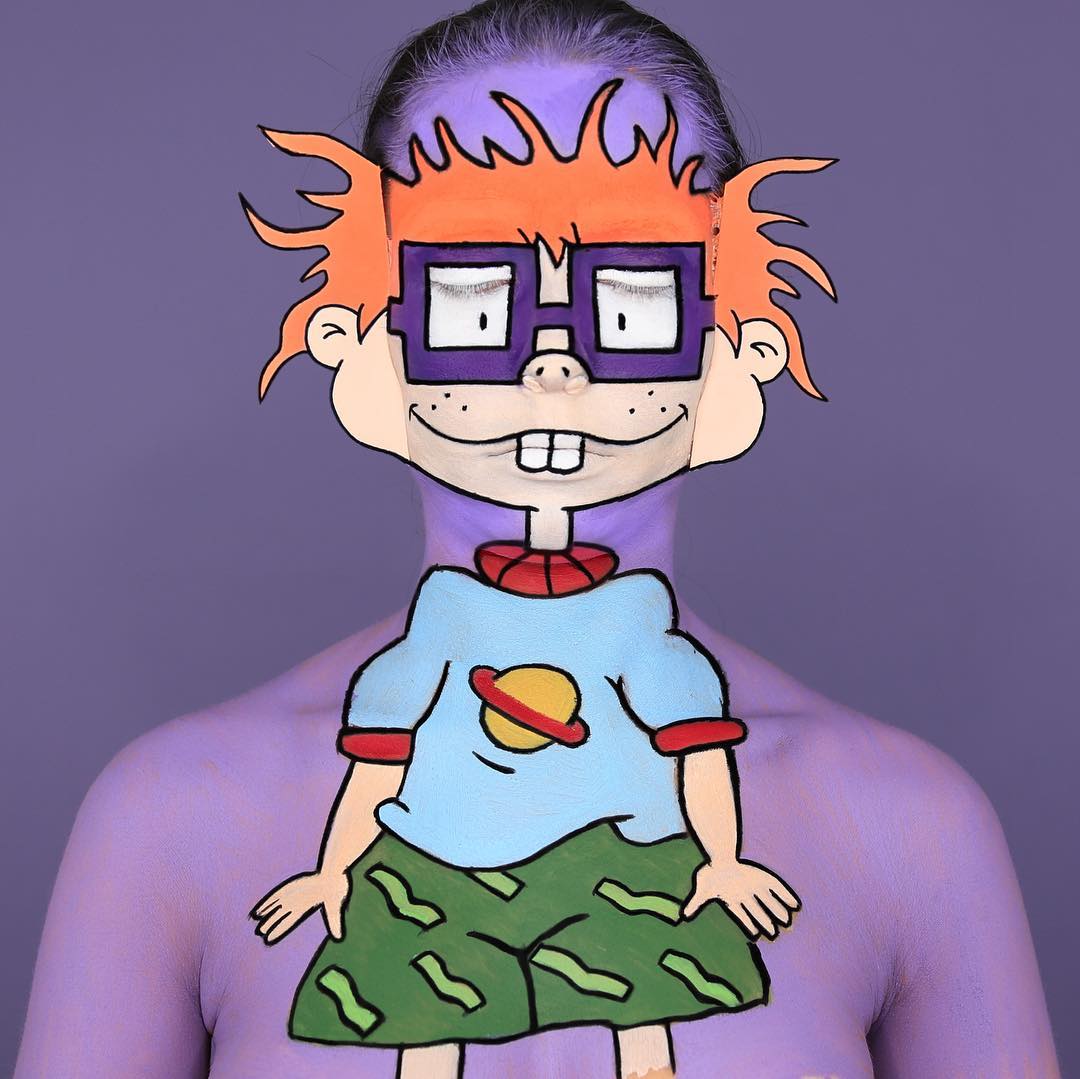 17. Typical Lois from Family Guy.



18. This is the most evil face paint of the Devil I've ever seen!

19. Don't let his looks fool you, Pepé Le Pew is and always will remain a stinky skunk.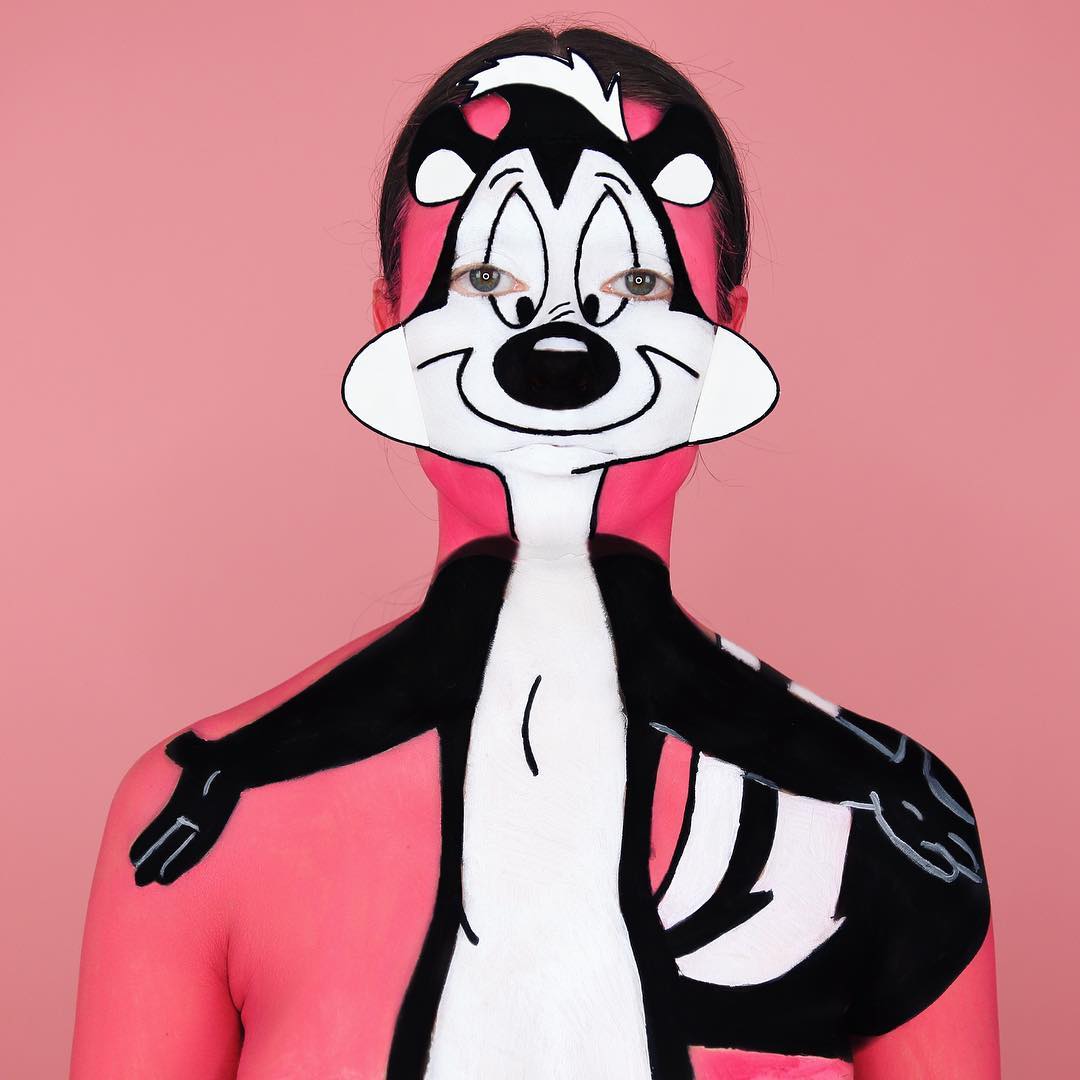 20. And this handsome beer lover is of course Homer Simpson.