Say hi to Mimi Choi, a 31 year old ex-pre-school teacher from Vancouver, who now spends almost every waking hour perfecting her fantastic makeup skills, transforming her face into a mix of Clive Barker's Hell raiser and the most mind-blowing Japanese horror manga.
1. Don't forget to tie up your spare eyes!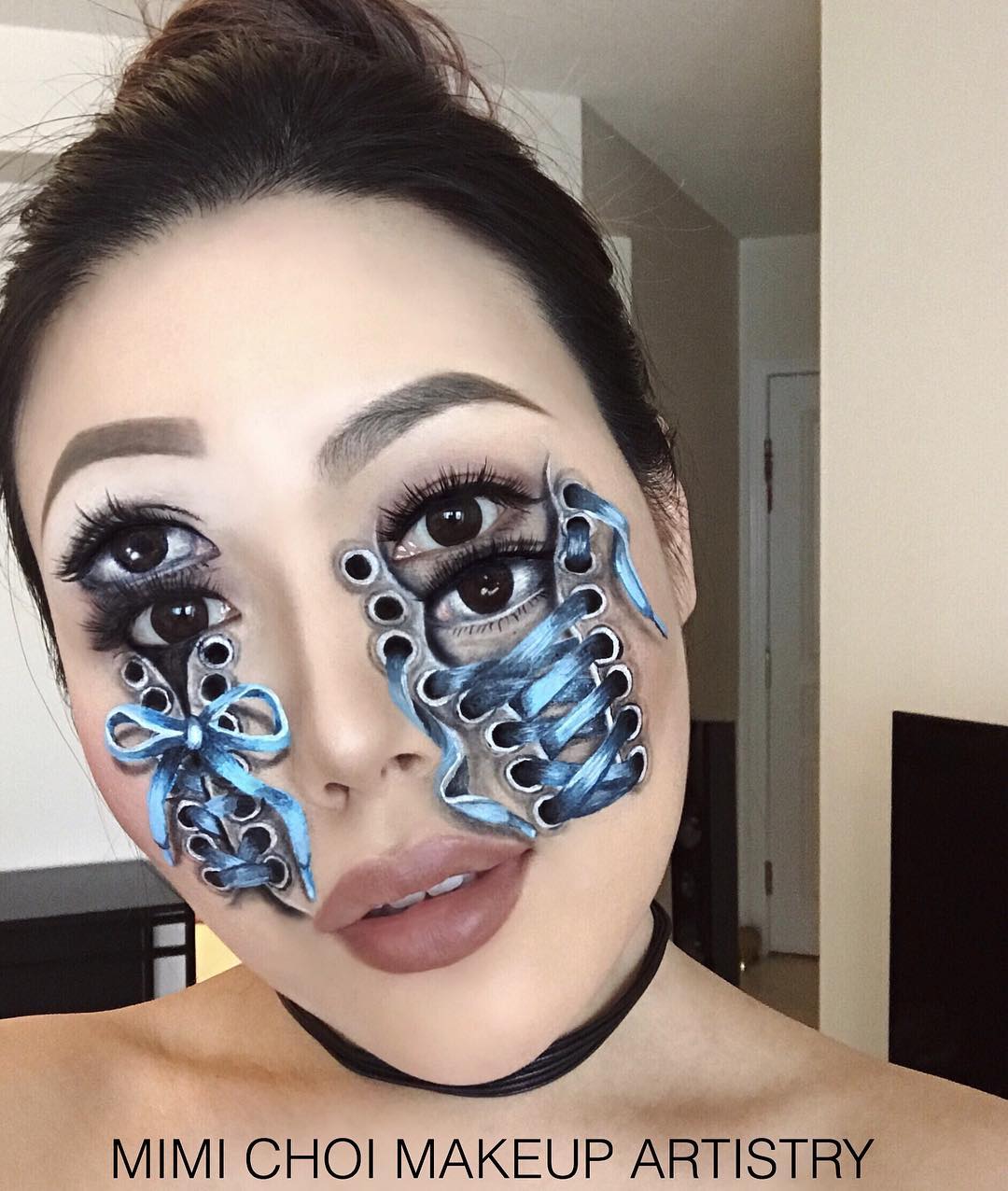 2. Looks like her face is a shattered mirror.



3. "My eyes are up here!"

4. "I meant UP HERE!"