We all can admit that there are times we think about nothing but food. When you're hungry, everything is food, the dog passing by may seem a hot dog and clouds are a giant ice-cream.
That is why we enjoy food arts so much. Meet a famous fashion illustrator Edgar Artis. He is from Armenia and his creatives are not like the others'.
What is so special about his illustrations? Edgar found a way to display his fashion works using real food. I know it's difficult to just imagine all these stuff used in illustrations, so just take a look!
Mushrooms make a great pattern…

Strawberries! No need for more words

Here's a yummy and sweet m$m's dress.



Red and black is always a good combination! Plus berry sourness makes the design look fantastic

If you're on a diet and can't eat Nutella, then wear a dress of it. Looks yummy!

Could you imagine that breadcrumbs can look so photogenic?



Fast food can also be a good option.

Cheese fans will appreciate this one

When life gives you lemons, make lemonade… or a dress.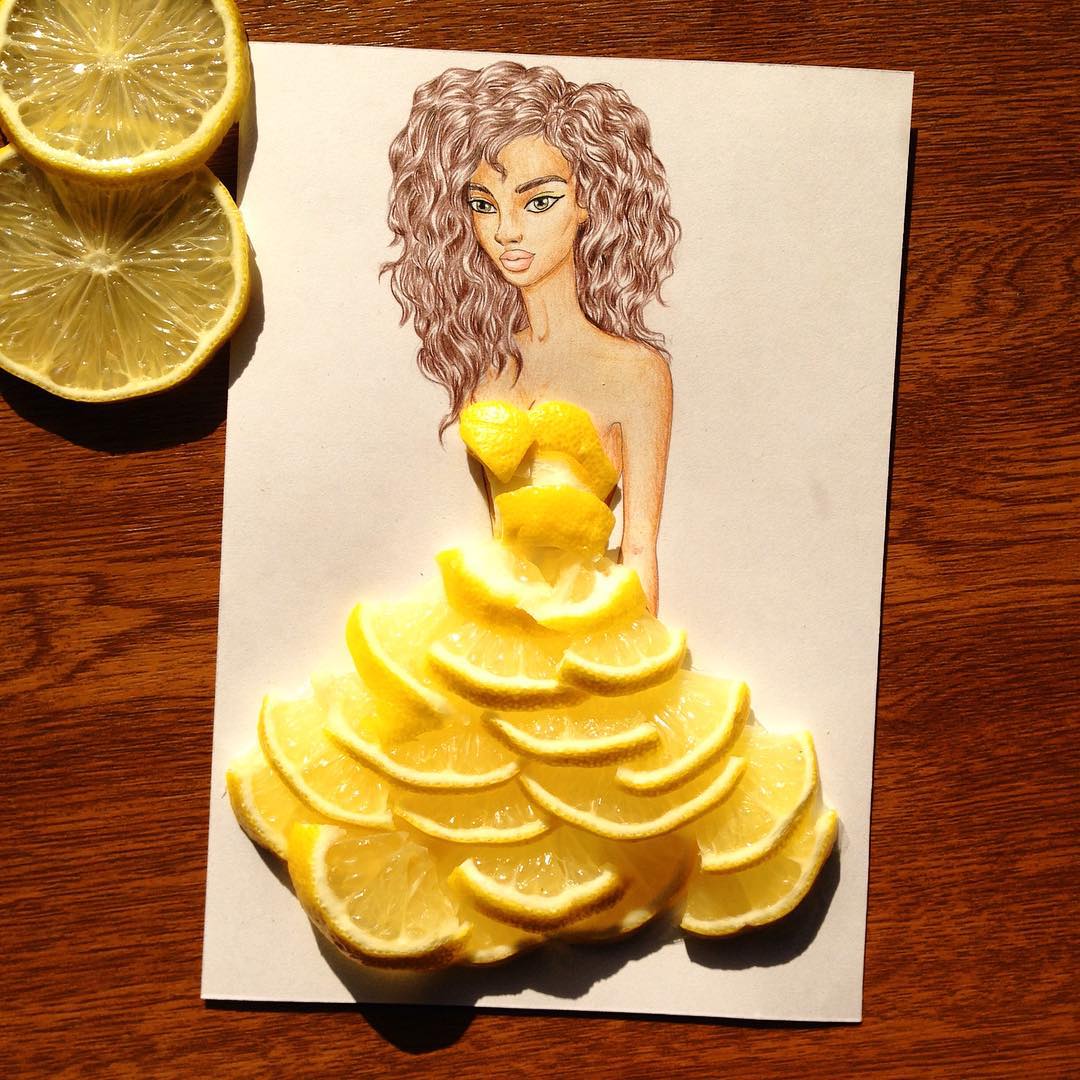 Aren't you still hungry? No?! – then take a look at this dress!

Bet you're dying to try this fresh cucumber dress

Hot pepper dress makes hot and fashionable look.



Any avocado fan will love this dress!

Pancake lovers are you ready to see this dress?

A "breakfast" dress you'll want to eat immediately.



A dress for your brain: walnuts aren't only healthy, but also beautiful. You can see it by yourself…

Creamy butter dress seems like a nice option for the summer

Every choco fan will crave for this one!



Hate broccoli since your childhood? – use them a different way!

Have you ever noticed the elegance of the beets?

Kiwi meets style



Summer meets style

Meet aerial dress made of popcorn.

Whipped cream makes a sweet and puffy wedding dress.