London-based make-up artist Laura Jenkinson is a new star out at Instagram. She draws famous cartoon characters using her chin as a canvas. She also uses her lips and teeth as those of painted characters, which helps animate those portraits. Once Laura decides to smile or show her tongue, her drawn characters do the same.
The 25-year-old talented visagist uploads all her works to the Instagram and Facebook and always gets over 1500 likes. She currently has more than 280k followers and her popularity is constantly rising. This is not surprising, since all her works are pure masterpieces. Take a look at some of them.

Say hello to Woody Woodpecker
Mmmm… D'oh! Nuts!

I'm Bart Simpson, who the hell are you?
Hi-Diddily-Ho!
Laura got a grumpy cat fever
As well as the grumpy grandpa one
Don't you want to kiss this kid?
Or this one?
Come on Scooby Doo, I see you, we got some work to do now
No problem-o!
Did you see my underwear?
COWABUNGA!!!
TAZ HUNGRY!
Eh, what's up, Doc?
I'm Popeye the Sailor Man.
I'm strong to the finish
Cause I eat me spinach.
Do you know this big boned kid?
This one looks like Stewie-American Dad fusion
Wow!
Even though Laura's works seem extremely laborious and accurate, young artist assures that her method of drawing is rather simple. 'I find a picture and then just hold it up to the mirror as a guide and draw straight onto my face – it's easier than you think!' – Laura Jenkinson says.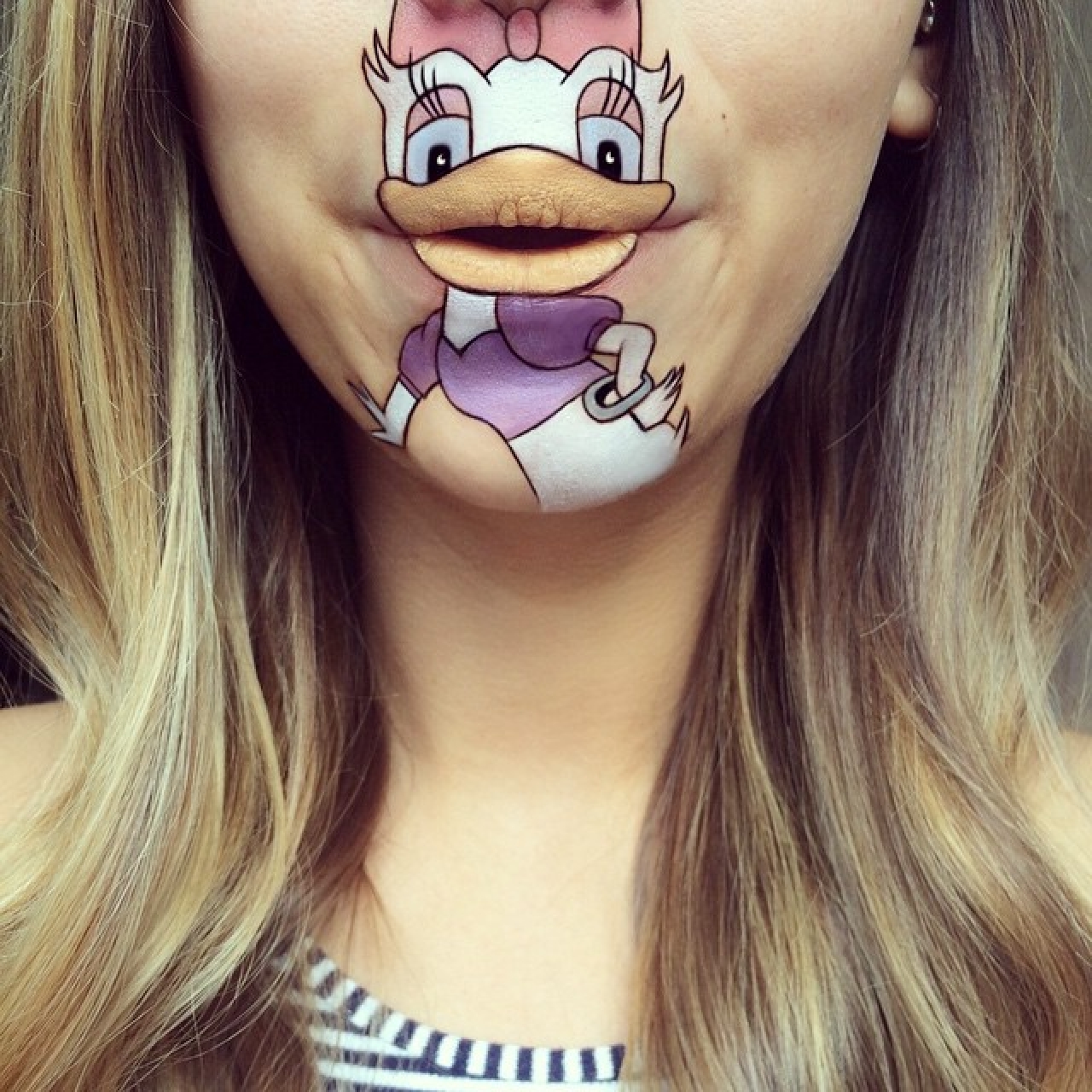 Sounds easy, but have you ever tried even to write a word watching in a mirror? It's really confusing, trust me. And this girl contrives to draw these perfect images in that way. She even hangs upside down for that purpose, I suppose: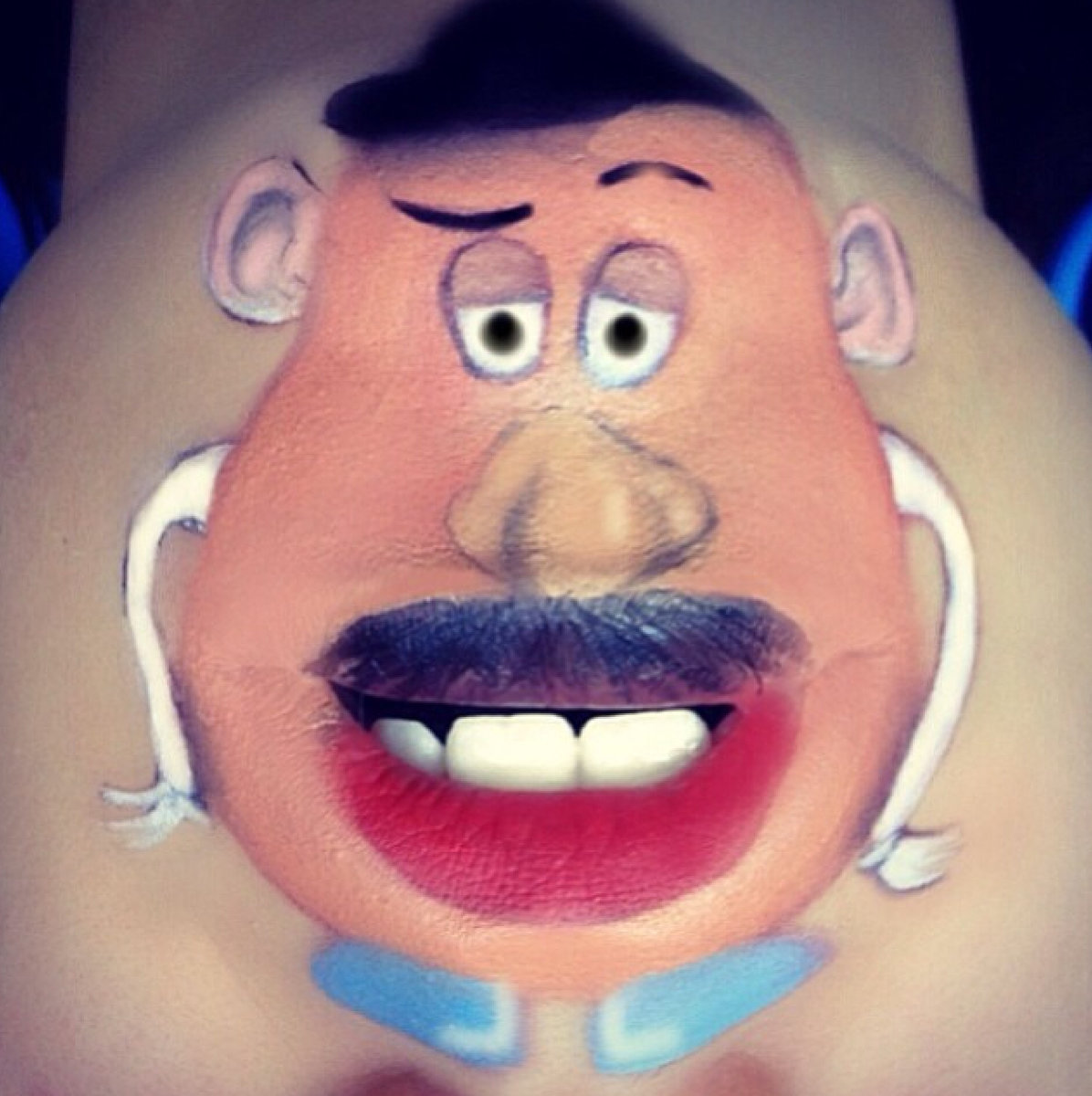 Anyway, her art-works are incredible and there is no wonder she became a real Internet sensation with such talent. We wish Laura endless inspiration and cannot wait to see her new projects.
That's all, folks!