The realistic approach towards the animated characters is one of Disney's main selling points these days. One good thing about the reboots is that we get to see real actors and actresses trying their hardest to mimic their cartoon equivalents. Even I have to admit that Will Smith's Genie was pretty amazing.
Anyway, back to the lions! Did you know that Disney animators used a real lion cub from the Dallas Zoo, as a model for Simba? Like it or not, these are straight facts!
Have you noticed how natural little Simba's movements looked in the movie? That's because the animators used a living, breathing lion cub Bahati as a reference!
Bahati shares her birthday with St. Patrick's Day – on March 17, 2017.
Naturally, she has parents. It's not like the Dallas Zoo cloned her. So here's her mommy Lina.
And here's her daddy – Kamau. Who's also the pride's leader.
Bahati means "Lucky" in Swahili, so you know at least that one makes sense, because in the last 45 years, Bahati was the only cub to be born in the zoo.
The animation team received a video with the tiny lioness and almost every movement was transferred to the digital 3D medium. From licking her own face, to adorable paw action.
A 3D lion won't look real if hit movements are robotic and outright fake. That's why a living lion was truly a godsend.
Even though Simba is a male and Bahati is a female, they do share a lot of similarities.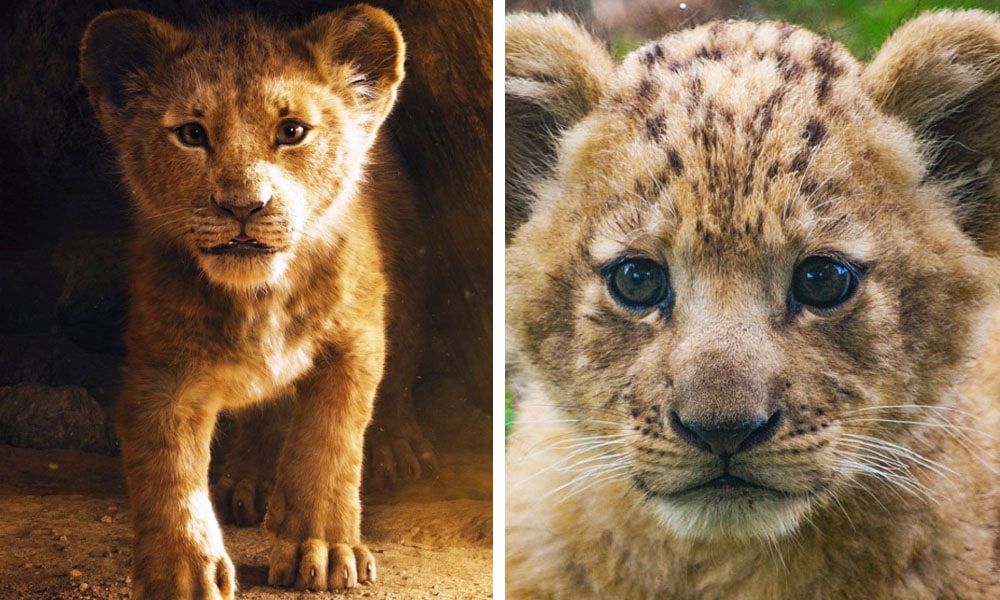 It takes a lot of time to make a 3D animated movie of the Disney caliber, so currently Bahati looks more like Nala, since she's 2 years old.
But she will forever remain the inspiration behind Simba, the Lion King!