Being one with the nature is much easier when you're not alone. Honza Řeháček and his gorgeous doggo Sitka know exactly how it feels like to have a partner on a long and tiresome journey.
Being a freelance photographer, Honza is a master of capturing the wild nature: mountains, forests, creeks, rivers, you know, the good stuff. But alongside him walks his best friend in the world – Sitka, the wolf dog.
Every single shot in Honza's Instagram account is full of charisma, and whenever there's an opportunity to add some drama, like, if it's foggy or raining, this fantastic duo will make sure to capture that incredible moment.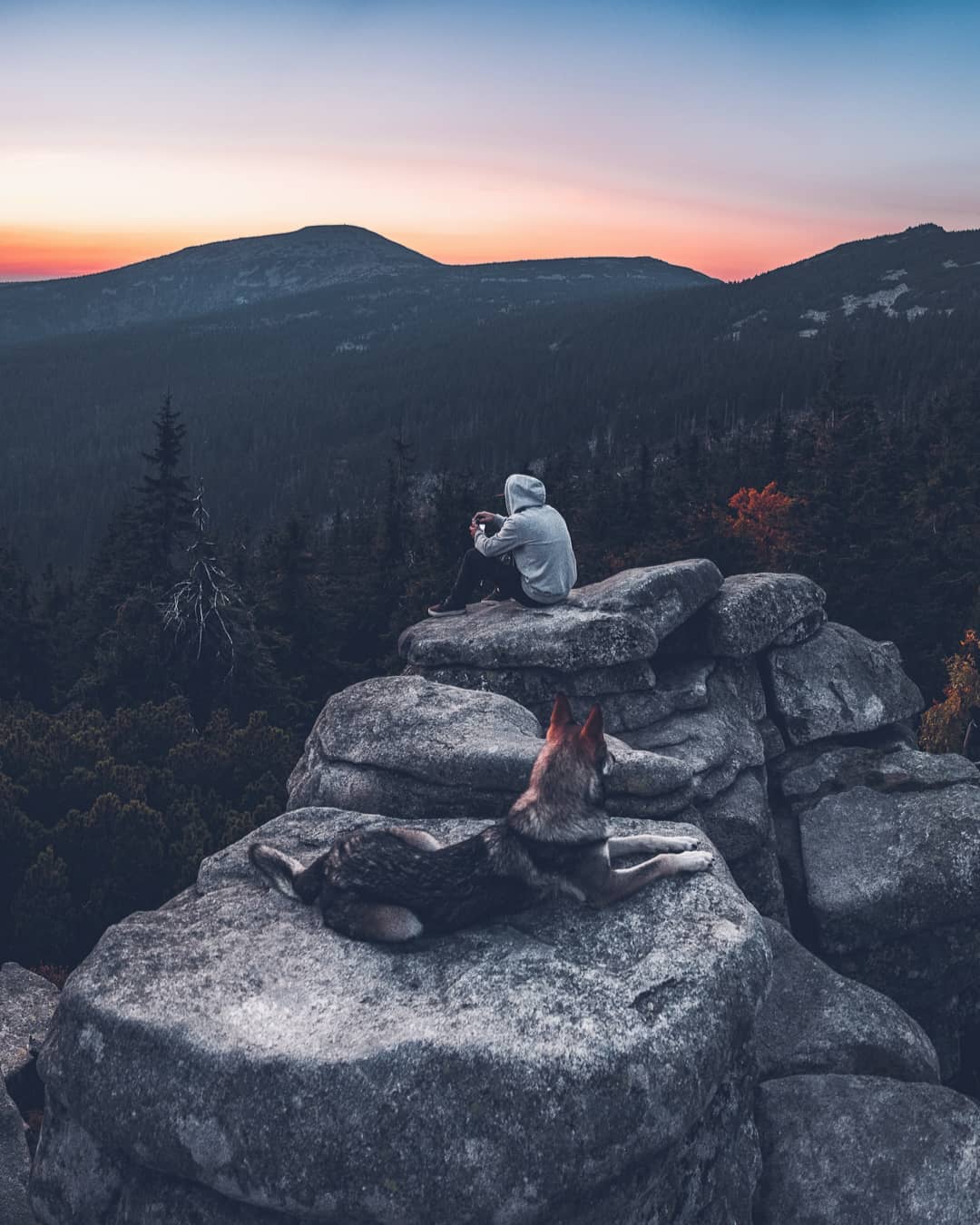 I don't know much about them, but judging from the sheer amount of astonishing shots, I'd really like to befriend Sitka, because this wolf dog is ridiculously pawsome!
Now that you've met these two adventure-seeking rascals from the Czech Republic, I bet you'll want to dust off the old camera and hit the road yourself, and you should! Who know what shenanigans are waiting for you. Just don't forget to bring your pupper with you, he'll be eternally grateful.