7. Cat Island, Japan
Welcome to Tashirojima – an island almost exclusively populated by cute kitties. You see, there used to be a lot of silkworm farms here, and that meant mice and other rodents were a problem. But not for long! The fishermen started relocating cats here and even built a shrine for them. Since then the local tourism has never been better.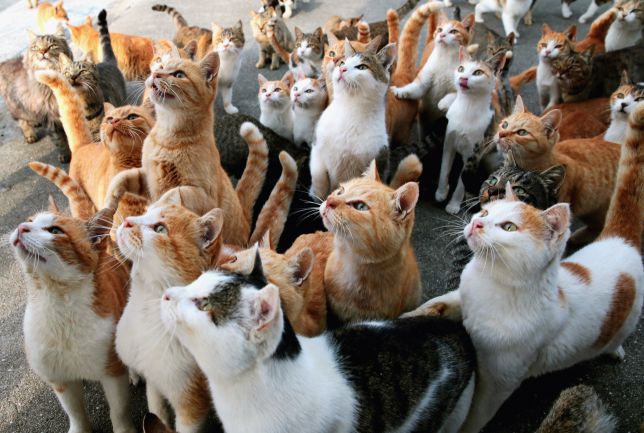 8. Goblin Valley State Park, Utah, USA
You can find these unbelievable rock formations around 200 miles southeast of Salt Lake City. What makes them so special? I mean, have you looked at them? They clearly resemble a bunch of rock goblins.