Over here at BrainBerries we aren't afraid to generate controversy. Whether it's topics like "10 Reasons to Date an Ex-Con" or "8 Types of Poison That You Totally Need To Drink Today," we pride ourselves on taking risks. In this article we're going to start by discussing 5 European cities that are beloved by many, but are in reality not as amazing as you'd think. This is not to suggest that these cities are not worth visiting at all, it is simply to say that you shouldn't necessarily get your hopes up. But, because we care about your travel plans, we'll also list 5 lovely cities in those respective countries to visit instead, okay? Enjoy!
Overrated: Geneva
Geneva, of course, is home to the headquarters of 23 international organizations, including the United Nations Office of Geneva, the World Trade Organization and the International Red Cross. The result? It's a surprisingly sterile place with not a whole lot of culture or architectural beauty. Case in point: I bought a postcard featuring 4 scenes of the city, and three of them contained et d'Eau (a large fountain regarded as the city's most notable landmark) in the background. On weekends the city is completely dead, with almost all of the cafes and shops closed.
Where to visit instead: Lucerne
This is arguably the most stunning city in Switzerland. It has everything: the oldest covered bridge in Europe (built in 1333, though largely rebuilt after a fire in 1993), a view of the Swiss Alps, buildings that date back several centuries, and plenty of events throughout the year, including Swiss wrestling.
Overrated: Venice
Everybody envisions Venice as some kind of romantic destination because it is full of canals and gondolas. (Bad news, ladies, the guys who rows the gondola don't serenade you). Being a collection of islands and all, Venice is connected by 400 bridges… and at some point it all just starts looking the same. Because of fire code regulations, proper pizza ovens are banned there, which means you can't even enjoy the iconic dish that Italy is known for!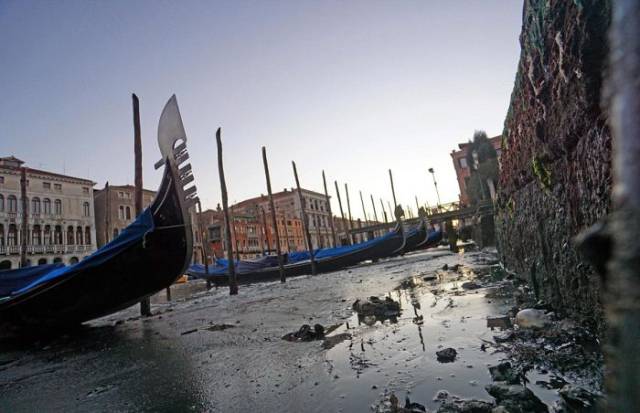 Where to visit instead: Florence
Florence is home to Michelangelo's David and the Birth of Venus. But aside from the museums full of famous art, the whole city itself is essentially a museum. You can walk around for hours and soak in the atmosphere. While there, I did a large lap around the outskirts of the city, looking at old, quaint houses and olive trees. The food there is great as well!