The Shaolin God
Shaolin monks love their devas (godlike beings) just as much as Christians love their saints. There are many stories surrounding devas, like the one about Bodhisattva Vajrapani. Once there was a monk named Sengchou who was always bullied by his fellow monks. The abuse was so bad that he couldn't take it any longer and went to the temple of Vajrapani and prayed there for 6 days and 6 nights without food or water. Finally, Vajrapani came to him and asked whether Sengchou wanted to become stronger. When the monk agreed, deva gave him a huge bowl filled with steaming meat that he had to eat. Terrified, the monk refused, but Vajrapani pried his mouth open and made him eat all the meat. When Sengchou came back to the monastery, he was bullied once again, but this time he showed god-like strength and amazing combat skills. It is said that he could even lift huge objects and run up the wall!

The Jieba
If you're a fan of Kung Fu movies you might have noticed that Shaolin monks are often portrayed with nine dark dots on their foreheads. These are Jieba – special signs monks receive from their masters when they finish training. Each dot symbolizes one of the fundamental rules of conduct followed by Shaolin monks. The ceremony has been banned until recently, but in 2007 the Chinese government lifted the ban. The Jieba ceremony is quite lengthy and involves a few months of meditation and various preparations. In the end, nine incense sticks are placed on the monk's forehead where they burn until the very end leaving special marks on skin. Needless to say, the last few minutes of the ceremony are quite painful.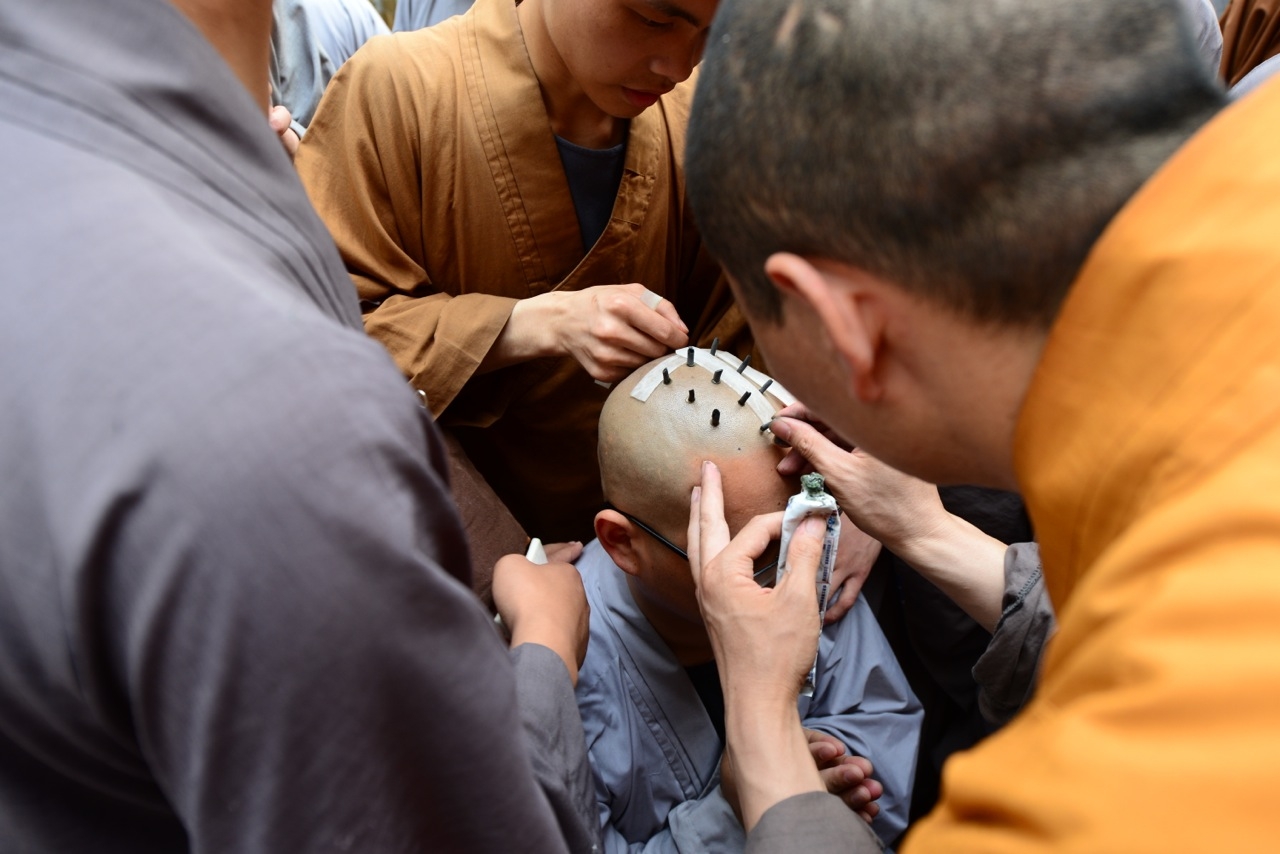 Shaolin and Star Wars
George Lucas confessed that his Jedi Knights were heavily inspired by the monks of Shaolin. The 'force' in Star Wars is basically 'chi' in Buddhism – a special energy that can be found in all living things. Legendary Shaolin monks learned how to control their chi in order to become unbeatable warriors, much like the Jedi used their force. Jedi's fighting style with lightsabres heavily resembles that of Shaolin monks that used acrobatics, staffs and two-edged swords.