8. Poveglia Island – Near Venice, Italy
Back in the Dark Ages, the Black Death swept through Europe and killed off a whole lot of people. The Romans came up with the best solution: dump all of the plague-stricken souls onto a remote island and let them die in isolation. Terrible. But fortunately it was the only time that anything sad ever happened on that island. Just kidding. In the 1920s a mental hospital was built there, and the torment began anew. Although the hospital has been closed for decades, everybody who died there is still super pissed off. So if you decide to visit Poveglia, make sure to bring a can of ghost repellant. You go here only if you sign the waiver against contracting bad karma disease. Been way too much of that going around this place for a long time.
9. Ōkunoshima (Rabbit Island) – Takehara, Japan
Are you looking for the cutest island adventure ever? Then head out to Ōkunoshima, where the fluffy feral rabbits have no qualms about group tackling you. Gentle and friendly, the descendants of the rabbits were brought to the island to populate a park that was developed after World War II. However, if you are a cat or dog, you're presence is not welcome. Sorry.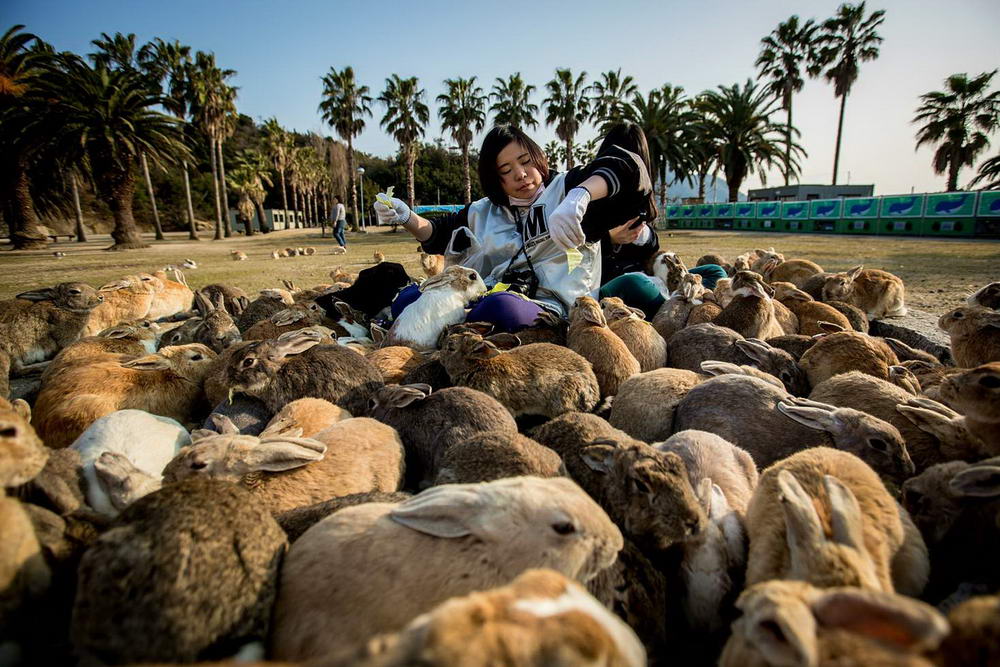 10. Rockall – United Kingdom…or not.
Last on our list is part of the dumbest island dispute of them all. The UK has claimed this uninhabited granite islet for Scotland, something that Ireland objects to, although Ireland itself has never sought ownership of the small, insignificant rock thingy that juts out of the ocean. It's virtually impossible to climb to the top. In fact, only 20 people have ever been confirmed to have reached the top. By comparison, more people have landed on the moon. So good luck with that, guys. Maybe to give it up to the Irish for a pub.