Imagine this scenario: You've flown into Singapore, checked into your hotel or hostel, and while you're sitting on the bed it occurs to you that you forgot to make any plans! Sounds a bit silly, right? And yet here we are. You're welcome. We sent our interns to Singapore to check out the best places to visit in Singapore and this is what they uncovered. Sure, we could have just done a Google search, but we really needed a break from those brats. They're always complaining because we recently switched to buying fresh roasted coffee beans for the break room instead of roasting them ourselves. Kids these days! Anyway, enjoy our list!
1. Little India
Contrary to stereotypes, this ethnic district, also known as Tekka, is actually very diverse. There are various houses of worship that cover the spectrum of religions – including Mosques, Hindu as well as Buddhist Temples, and even a Methodist Church – and lots of shops and restaurants to try out. It's also worth your time during cultural festivals such as those that take place during Diwali Season (mid-October through mid-November).
2. Merlion Park
Do you believe in Merlions? We're talkin' half fish, half lion, guys. If not, once you visit Merlion Park you'll have no choice but to believe in the impossible. This 28 foot statue is a sight to behold as you walk through the park, located along Marina Bay. You're probably thinking, "Can Merlions have children?" Well, there's a smaller statue nearby called Merlion cub, so apparently yes.
3. Gardens By the Bay
If you're looking for a jungle experience without leaving the city, The Gardens By the Bay is the ideal place. You'll find yourself in the Supertree Grove, which features 18 tall trees that support the OCBC Skyway, a 419-foot-long aerial walkway that allows you to soak in views of the surrounding gardens and Marina Bay. You can also visit Flower Dome and Cloud Forest. Just keep in mind that there are separate fees to enter these parks. But come on, who cares about money when you're on vacation?
4. Singapore Zoo
You'll find 315 different species of animals here. The basement is full of meerkats now. The zoo even houses the largest captive colony of orangutans in the world. One of the key features of this park is the natural "open" exhibits containing hidden barriers and moats so that you get a close look without worrying about the rhinos and wolverines actually mauling you.
5. MacRitchie Nature Trail
This six mile trail that includes a really high suspended bridge is the perfect way to enjoy the jungle experience. It gets a bit steep at times and you might come across some vipers and other creepy things. Also, there are monkeys about and they're always up to no good, so be careful!!! That's advice you probably hear all the time, no?
6. Marina Bay
Located in the center of the city, there are all sorts of things to do here. You can enjoy a walk along the two mile Waterfront Promenade, an eco-friendly visitor center, and there are plans to build a public space for carnivals and festivals. Doesn't do you much good now, we suppose. But it means you'll have to come back to Singapore someday!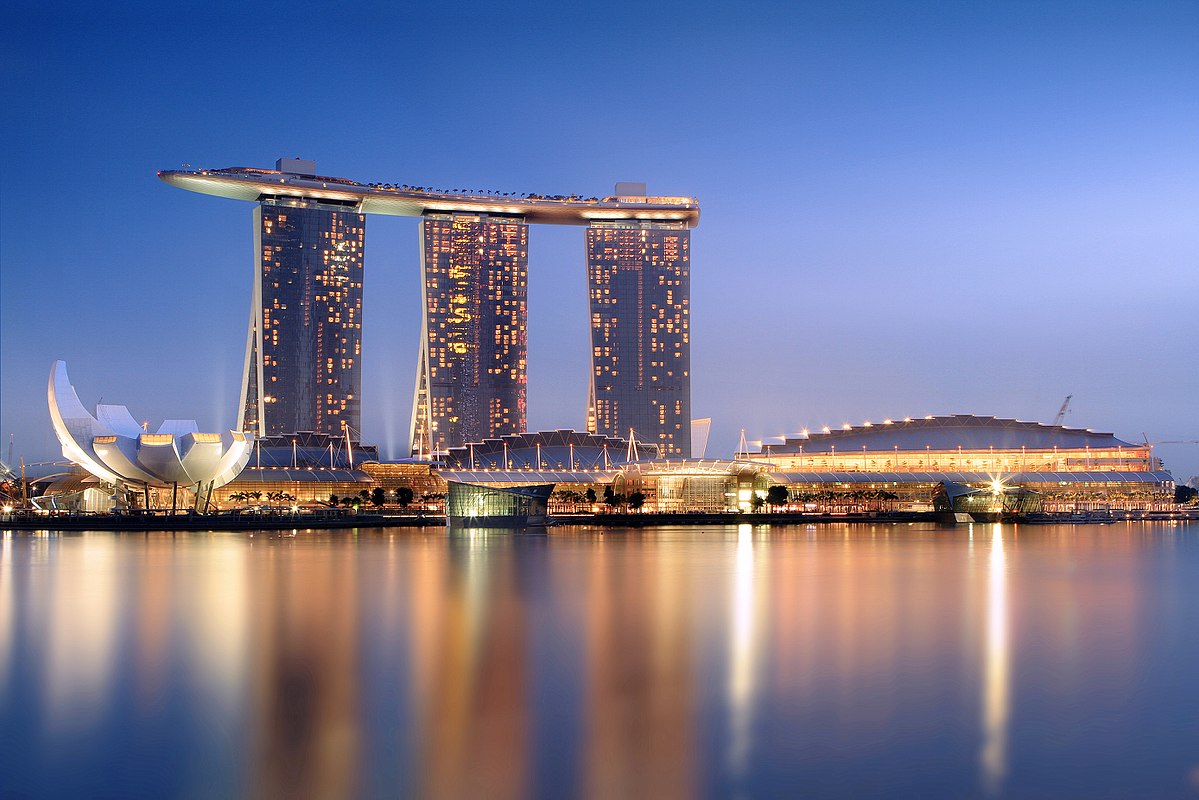 7. Singapore Flyer
Big fan of ferris wheels? For the purposes of this article, your answer is "yes." The Singapore Flyer, which stands at 541 feet is the largest ferris wheel in Asia and even dwarfs the London Eye by 100 feet. The 30-minute ride gives you plenty of time to enjoy the amazing views of Singapore from high above, and on a clear day you can even see the coasts of Malaysia and Indonesia. You have the option to order a meal as well. Save yourself time and order tickets online.
8. Singapore Botanical Gardens
The only tropical garden to be given UNESCO World Heritage Site statue, Singapore Botanical Gardens houses the world's largest collection of orchids, with more than 1,200 different species and 2,000 hybrids. Goodness! There is also a rainforest, a garden for children, a botany center, and ginger garden. In honor of red-heads, perhaps? Anyway, there is also an outdoor concert hall for musical events and such. So there's a whole lot to see and do.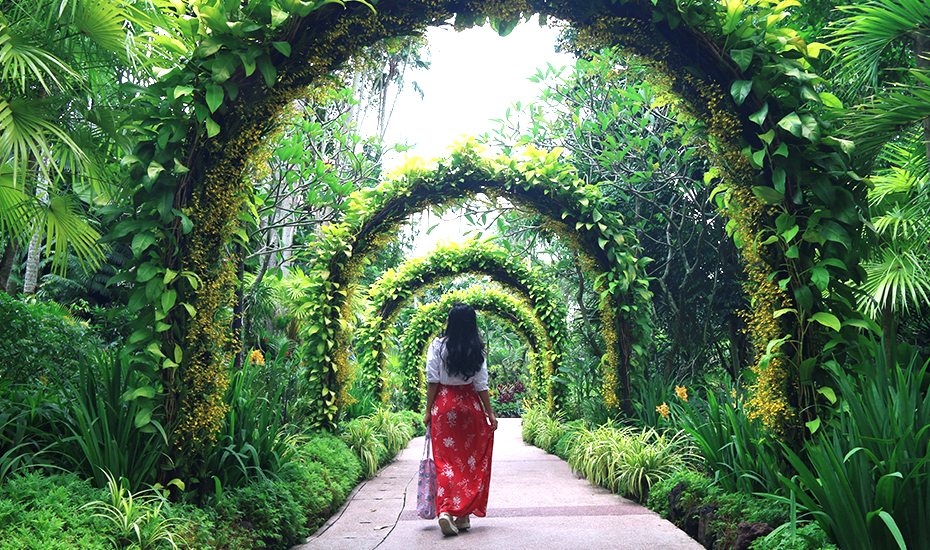 9. Orchard Road
This is the fancy shopping district where you can feel like a regular swell and pretend to shop for a $20,000 Gucci bag. You'll find the Tanglin Mall here, featuring a gourmet supermarket and probably a bunch of Starbuckses. The modern glass architecture is another attraction that lures visitors. Also, if you are a big fan of climbing things, the world's largest indoor climbing wall is also located here.
10. Sentosa Island
This resort island used to be a British military base and then a Japanese POW camp. But that's in the past, let's talk about the present and future! This island features the Butterfly Park and Insect Kingdom if you like beautiful and/or gross things. There's the Wings of Time show, with flame bursts, laser projectors, pyrotechnics displays, and water fountains. Finally, there's the Tiger Sky Tower observation deck where you can see the city skyline.