Ah, Netflix – the place where you can binge so many shows and movies, that you'll never have to see the light of day again. But of course, that's only if you consume every single show out there. Instead of going in blind, I'd like to present to you a handful of top-tier TV shows on Netflix India that you will definitely enjoy!
1. Brooklyn Nine-Nine
We almost lost this brilliant show to the Cancellation Axe, but good people at NBC decided to take a shot, and picked up the uncanny adventures of detective Jake Peralta and his precinct in Brooklyn. 5 seasons are already up and we're all waiting for season 6 to drop soon, so you have some homework to do before that happens. If you like smart comedies – 9-9 is for you!
2. Stranger Things
Even Netflix haters admit that "Stranger Things" is one of the best TV shows of the modern era. It combines so many genres, references, and plot twists, that you simply HAVE to watch the next episode even if it's 3 AM. I mean, even the child actors are doing an A+ job, which in itself is an extremely rare thing. Pair that with the 90's atmosphere, horrifying visuals, and superb storytelling, and you'll get "Stranger Things."
3. Selection Day
Manju and Radha have no idea how hard it's going to be for them, but despite everything bad that happens, they're still not giving up on becoming cricket champions or taking care of each other. It's got the drama, tension, betrayal, love, and of course cricket! Because who doesn't love cricket?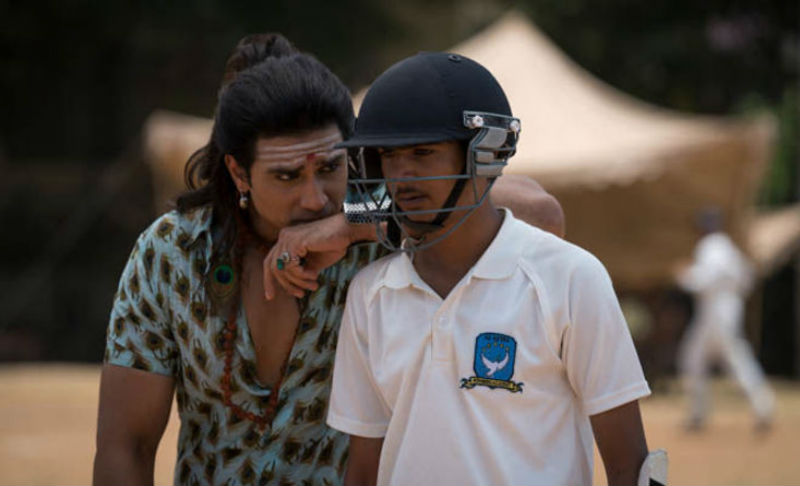 4. Sense8
If I told I could relate to this show and what it is really about, I'd be lying. There are a lot of "uncomfortable" topics being raised in "Sense8", and in such a way that by the end you almost feel like most, if not all, LGBTQ issues could be easily solved by people in both camps not being jerks. But then you realize 90% of the people won't even consider this option and you go back to being sad. So what is this show about? It's about understanding instead of hating, and it does an incredible job without being super preachy like "Supergirl". It also has mind-reading, mind-swapping, and mind-wiping, so you know it's good.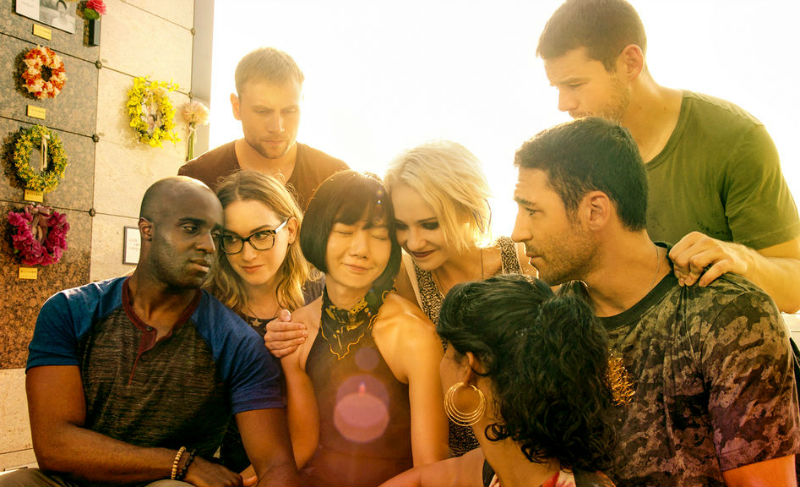 5. Sacred Games
Are you a fan of Saif Ali Khan, Nawazuddin Siddiqui or Radhika Apte? Boy, you're in luck! You'll get to see them all in "Sacred Games" – a glamorous and sometimes gritty story of love, friendship and betrayal, set in the magical city of Mumbai. It's got great reviews so it must be worth your time.
6. Altered Carbon
Speaking of mind-swapping, "Altered Carbon" is probably the best cyberpunk TV show out there. Visually it's a stunning example of how our cyberpunk-ish future should be portrayed. We may never truly understand what it's like to have your mind implanted into someone else's body. A body that used to be someone's son, husband, lover… You see how this can get interesting, right? You'd be able to solve your own murder! Or rather a murder of one of your bodies, that it. Very cool concept, highly recommend.
7. Chilling Adventures Of Sabrina
It's not the same Sabrina anymore. The old Sabrina was an easy-going teenage witch with a taste for life and funny-talking cat Salem. This version however, is like a twisted reflection of that other show. Dark, gritty, not afraid to show just how ugly things could get in the real world.
8. Anjaan: Rural Myths (2018)
Who would have thought that an Indian show about evil spirits living in villages and jungles could be so scary? Maybe the lazy Hollywood directors could finally learn a thing or two from Indian movie makers. Best way to watch this is to binge it in a single day, two if you have to. Good luck!
9. Ghoul
And speaking of "scary", we have Radhika Apte's "Ghoul". Let me tell you this: ghouls are freaky creatures from the Arab folklore, and they work especially well for urban-set locations. Let's follow this greenhorn interrogator Nida Rahim, and see what lurks in the shadows. This is definitely a must-watch for any horror lover!