6. Phil Lord & Christopher Miller – "Solo: A Star Wars Story" (2018)
After the huge success of "The Lego Movie," Phil Lord and Christopher Miller went for a much bigger franchise – Star Wars. Who better to tell Han Solo's origin story than these two funny guys? Well, boring people at Lucasfilm decided that their vision had too many jokes and relied too heavily on comedy and improvisation in general. So yeah, they were fired and replaced with Ron Howard, who messed everything up. Good job, execs!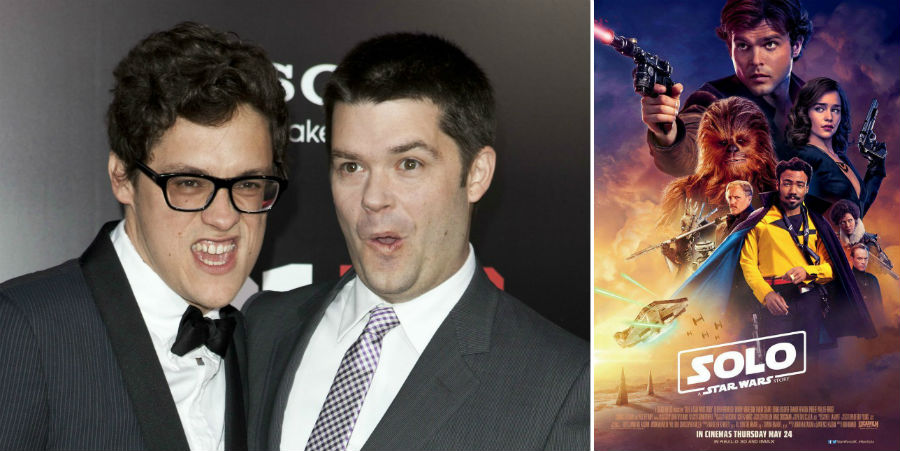 7. James Gunn – "Guardians of the Galaxy Vol. 3" (2020)
And for the great finale, we have James Gunn himself. I remember as if it were a few months ago. First he teased us with a picture of the final script for Guardians of the Galaxy Vol.3, then a few days later Disney fires him for a bunch of stupid jokes from his "edge lord" days. Naturally, Gunn apologized for the inappropriate 10-year-old tweets but Disney didn't care. His fans signed a petition to try to get him rehired – didn't work. The entire cast of GotG movies supported him on the social media – still nothing. Oh well, I guess, if DC/Warner Bros. have any resemblance of a common sense, they'd snag him for their Green Lantern Corps movie(s), but I guess either there's no common sense there, or Gunn's just not interested.