It's been more than a few decades since Marilyn Monroe last graced us with her presence, but her beauty remains unmatched and her story is being told and re-told numerous times. Dozens of actresses have tried portraying one of the Hollywood's biggest icons – some of them failed, yet others succeeded and became famous for their Marilyn Monroes both on big and small screens. Is it hard to play Marilyn Monroe? We believe it is! You have to showcase your acting talent and understanding of Marilyn's persona, as well as that amazing skill to ooze sensuality Marilyn was so famous for. Here are 7 actresses who played Marilyn Monroe and were good at it.
Theresa Russel (Insignificance, 1985)
Numerous movies have been made about Marilyn Monroe and her incredible life, but rarely do we see her engage with characters outside her actual storyline. In Nicolas Roeg's Insignificance gorgeous Theresa Russel plays Marilyn Monroe who gets to meet four other 50's icons – Senator Joseph McCarthy, Albert Einstein, and Joe DiMaggio. These people may have met in actual life, but we guarantee that their encounter was nothing like in the movie! It's fun, intellectual, and quite surprising plot-wise.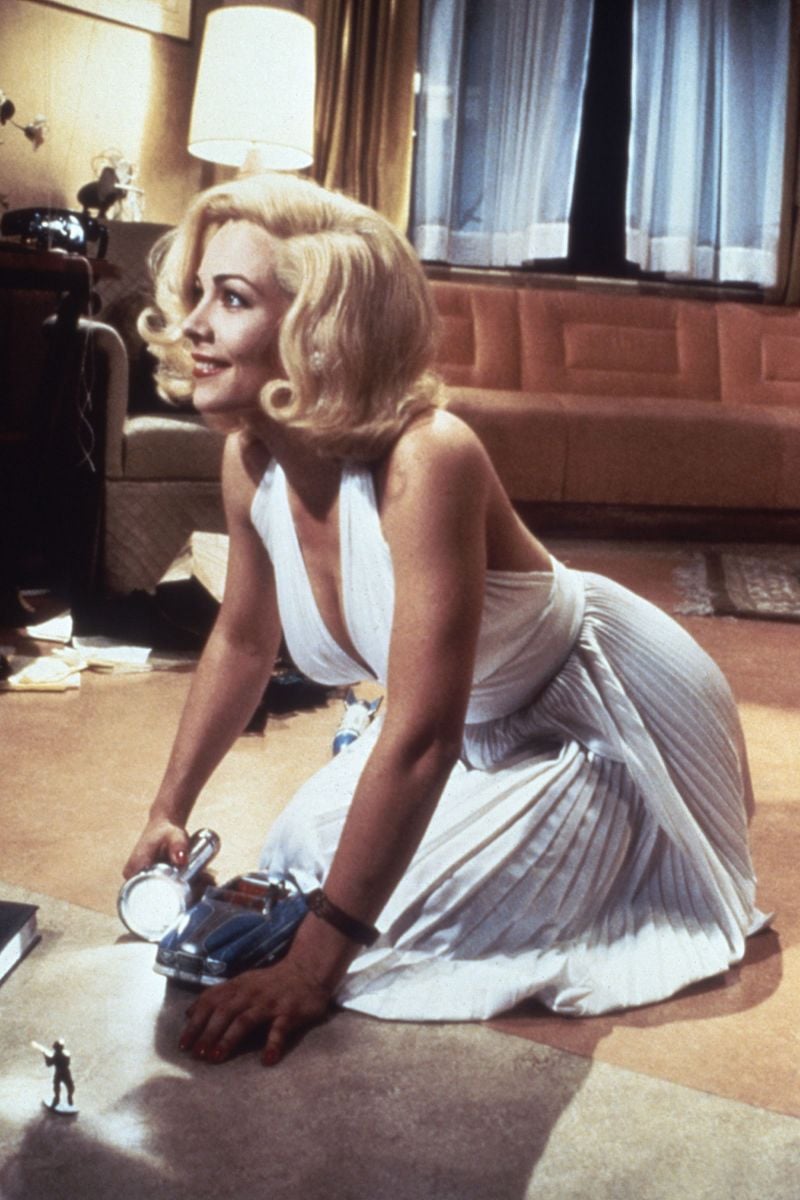 Mira Sorvino (Norma Jean & Marilyn, 1996)
Norma Jean & Marilyn had not one, but two Marilyns on screen! One was a girl that's experienced a lot of hardships in her life and wanted to become an actress, while the other wanted fame, power, and as much money as possible. Mira Sorvino portrayed the ravishing Marilyn Monroe, while Ashley Judd took the role of Norma Jean illustrating two different personas that were both Marilyn – in her public and private life.



Charlotte Sullivan (The Kennedys, 2011)
Charlotte Sullivan played Marilyn in the critically acclaimed mini-series that delves into the lives and dramas surrounding one of the most prominent political families in the U.S. history. The show won four Primetime Emmys and starred Greg Kinnear (Jack Kennedy) and Katie Holmes (Jackie Kennedy). It deals not only with strong personalities and their issues, but also depicts one of the most turbulent times of the modern age with a bundle of iconic events like the Cuban Missile Crisis and the Bay of Pigs.