Long-lasting celebrity marriages are a rarity. Just ask Ryan Reynolds. His marriage to Scarlett Johansson back in 2008 lasted just a little more than two years before they called it quits. But it appears that the second time is a charm. Since 2012 Reynolds has been married to Blake Lively, whom he had met while the two were filming 2010's Green Lantern. They didn't start off as lovers. In fact, when still platonic friends they had even gone on a double date, with Ryan bringing a girl and Blake going along with some dude. But the two realized they were meant for each other and six years later here we are. The thing that makes their marriage successful is that Lively in particular has remained level-headed in the ways in which she carries out her roles as a wife and mother (to young daughters James and Inez). Let's take a look at 20 reasons why she's one of our favorites.
1. She's Comfortable on the Red Carpet With Or Without Her Hubby
There are plenty of celebrities who feel as though they always have to be with their Significant Other when strutting their stuff on the red carpet. But Blake doesn't suffer from these insecurities. She is confident and looks great at awards shows whether or not Ryan is next to her.
2. She's Always Humble
Lively and Reynolds have a combined net worth that exceeds $90 million, and she grew up as the daughter of a Hollywood actor and producer, and yet she has never felt entitled. She is known to throw events for charities and fans, and tirelessly works for various causes including those that support women.
3. She Doesn't Believe in Reinforcing Gender Stereotypes With Her Kids
As one little anecdote, when thinking about their daughter James' personality, she and Ryan had jokingly described it as "bossy" before realizing that males who exhibit the same characteristics aren't labeled as such. Thus they no longer use terms like that.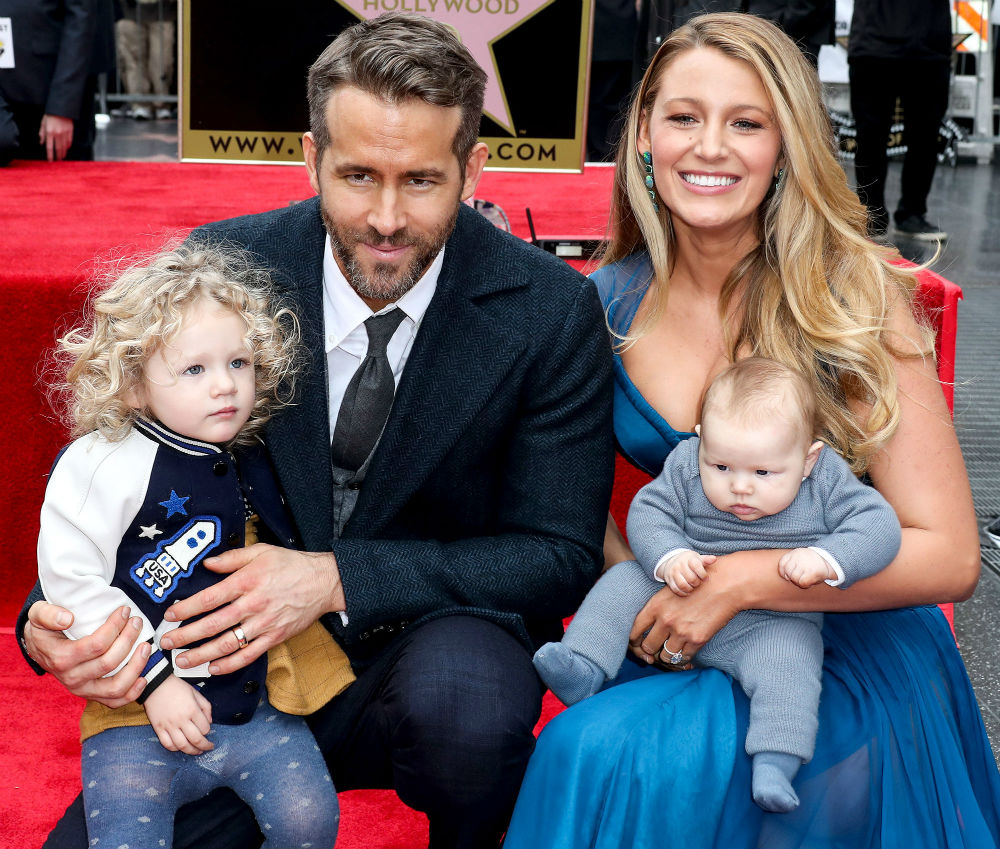 4. She Doesn't Treat Her Kids As Props
There are plenty of celebrities who love to parade their kids around, but you'll notice that it isn't easy to find pictures of Blake and Ryan's children on the Internet. She is intent on keeping them out of the spotlight so that as they grow up, they can find their own path in life rather than being stuck with the "children of celebrities" label.
5. She Wants Her Kids to Live Semi-Normal Lives
Lively grew up in a household full of family members who worked in Hollywood, but Blake wants to make sure that her children get to experience a life that is more typical of a regular family, which takes us to our next couple of points…
6. She and Ryan Take Turns Raising their Kids
Given that their daughters are the biggest priority, Blake and Ryan will actually alternate their schedules so that at least one parent is always around for them. This means planning ahead and knowing who is filming and when.
7. When the Couple are on Vacation, the Grandparents Take Over
Sometimes the Hollywood couple needs some R&R. So who cares for the kids while their gone? Nannies, right? Nope. Blake's parents and other family members! Both she and Ryan come from big families, so there is no shortage of willing caregivers!