13. When a rude dude runs into Eleven, she calls him a "mouth-breather". This is the phrase she learned from Mike in the first season.

14. In the warehouse where Kali and her gang are hanging out, you can see the word "BARBELITH". This is a reference to Grant Morrison's comic book The Invisibles. There is also graffiti with mention of several characters of this comic: King Mob and O'Bedlam.

15. The scene where the scientists look at the screens and see the red dots move in at the soldiers, refers to the "Alien" movie.



16. Nancy expels the monster from Will in the same way as Indiana Jones did from his friend in the movie "Indiana Jones and the Temple of Doom".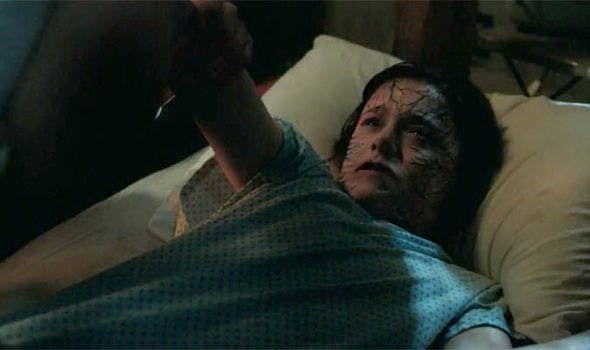 17. And finally, when Eleven used her maximum overdrive at the end, surrounded by fire, she looked a lot like Jean Gray from the Dark Phoenix comics.