Say, are you a fan of vampire movies? If you answered, "I loved the Twilight trilogy, does that count?" the answer is "no". For this list, we're talking about movies that turned the conventional idea of the vampire on its head and created something truly memorable. Some were serious and dark. Others are intentionally campy and fun. But regardless, here are 10 vampire-themed movies that deserve some love.
1. What We Do In The Shadows (2014)
Starting off the list is this brilliantly goofy mockumentary written by and starring half of the Flight of the Conchords duo Jemaine Clement (Vladislav) about centuries old vampires who settle in a suburb of Wellington, New Zealand and struggle in the modern world, with sunlight being a major obstacle (although thanks to YouTube they are able to see a sunrise for the first time).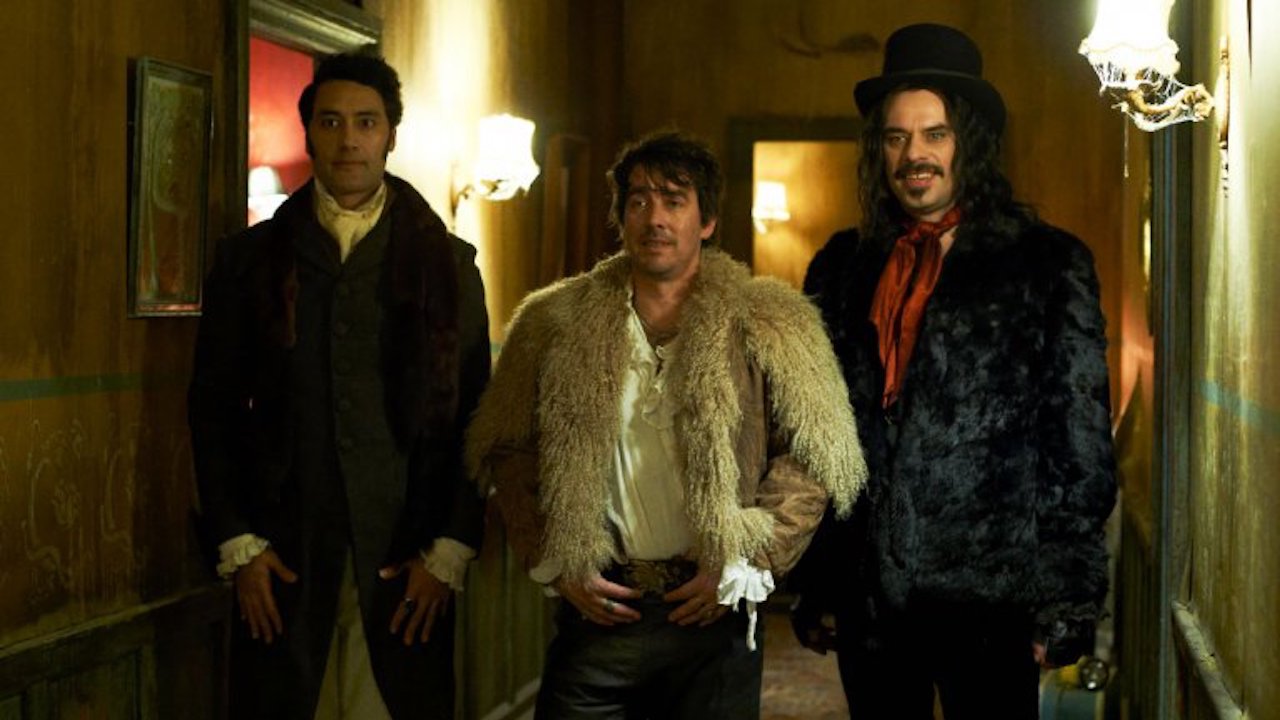 2. Blade (1998)
Before all this Extended Universe craziness that's dominated the box office for more than a decade, Marvel hit it big in 1998 with Blade, a Wesley Snipes-anchored vampire action movie in which the half-vampire/half human titular superhero saves the world from a race of vampires bent on destroying humanity.
3. The Fearless Vampire Killers (1967)
Directed by Roman Polanksi, who also co-starred with his future wife Sharron Tate (who consequently would become a real-life victim of the horrors of Charles Manson in 1969), this movie is about an absent-minded vampire hunter apprentice who must save a small village from Count von Krolock.
4. Cronos (1993)
Everybody knows Guillermo del Toro for his unique, genre-bending horror/fantasy movies such as Pan's Labyrinth and 2018 Oscar Best Picture winner The Shape of Water, but he got his start with this story of an antiques dealer who discovers a device that gives its users eternal youth, but also gives them a thirst for blood.
5. Buffy the Vampire Slayer (1992)
Yes, we know, this campy early 90s comedy horror doesn't get the same attention as the popular TV series, but let's not forget that this is where the story of Valley girl Buffy – next in the long line of vampire killers – got its start!
6. Only Lovers Left Alive (2013)
Nominated for the Palme d'Or at the 2013 Cannes Film Festival, this movie tells the tale of Adam (Tom Hiddleston) a depressed musician who is reunited with his lover Eve (Tilda Swinton), which makes everything right in the world again… until Eve's younger sister Ava causes mischief. Oh, and the three are all centuries-old vampires.
7. The Lost Boys (1987)
A classic comedy horror featuring our favorite young 1980s stars, this Joel Schumacher-directed movie gave the vampire genre a punk rock makeover. It won the Saturn Award for Best Horror Film that year.
8. From Dusk Till Dawn (1996)
This black comedy horror movie is cult classic starring George Clooney and Quentin Tarantino as bank robbers who seek refuge at a strip bar in Mexico only to discover all of the employees are vampires who thirst for blood.
9. Interview with the Vampire (1994)
Oscar Nominated for Best Art Direction and Original Musical Score, this dark, gothic vampire flick starred Tom Cruise (as Lestat) at the prime of his career along with Brad Pitt and Antonio Banderas when they were starting to catch fire, and introduced the world to an 8 year-old Kirsten Dunst, who was nominated for a Golden Globe for Best Supporting Actress. Plus Oprah Winfrey famously walked out after 10 minutes during an advance screening due to the gore and violence.
10. Nosferatu (1922)
This unauthorized adaptation of Dracula is regarded as one of the most influential masterpieces of the silent film era. Although courts had ordered all copies of the movie destroyed after Bram Stoker's widow won a copyright infringement suit, one copy had already been distributed globally, allowing multiple prints to be made and sealing this movie as the first true cult film.