2018 took us to the kingdom of Wakanda and showed us how Queen became the iconic, beloved band that they're known as today. Hollywood seems to be nonstop when it comes to taking us to new worlds and giving us stories that we will cherish forever. Industry giants like Disney, 20th Century Fox, Paramount, and Universal studios won't be letting up any time soon, and we're grateful for that.
1. Dragon Ball Super: Broly
The long-awaited entry of Broly is a love letter to all veteran fans of DBZ. For newcomers and fans alike, this movie is action-packed. It's worth every penny and second spent. This movie provides an origin story of the Saiyan race and history of events that led to Goku, Vegeta, and Broly becoming the powerful Saiyans that they are.

2. Glass
Glass connects the worlds of Split (2017) and Unbreakable (2000) together. David Dunn must use his supernatural abilities in an effort to put an end to the 24 personalities of Kevin Wendell. This movie will lead to clashes between fans of the old and new versions, and is sure to bring twists that audiences have come to crave from director M. Night Shyamalan.



3. The Lego Movie 2: The Second Part
Brick by brick, Lego has built a following of fans from all over the world. Made for generations both young and old, this film celebrates imagination and nostalgia. The Lego Movie 2 follows up with the master builder Emmet and takes audiences on another thrill ride with the help of Batman, Ninjago, Indiana Jones and more!

4. How to Train Your Dragon: The Hidden World
This is our final lesson on to how to properly train your flying, fire-breathing, sheep-stealing reptile. The tale of Hiccup and Toothless comes to a tender end as the dynamic duo saves the dragon race from extinction through love, friendship, and fire. This trilogy has truly touched a generation, and fans are due for a thrilling ride with a touching end, my fingers are getting antsy just by typing.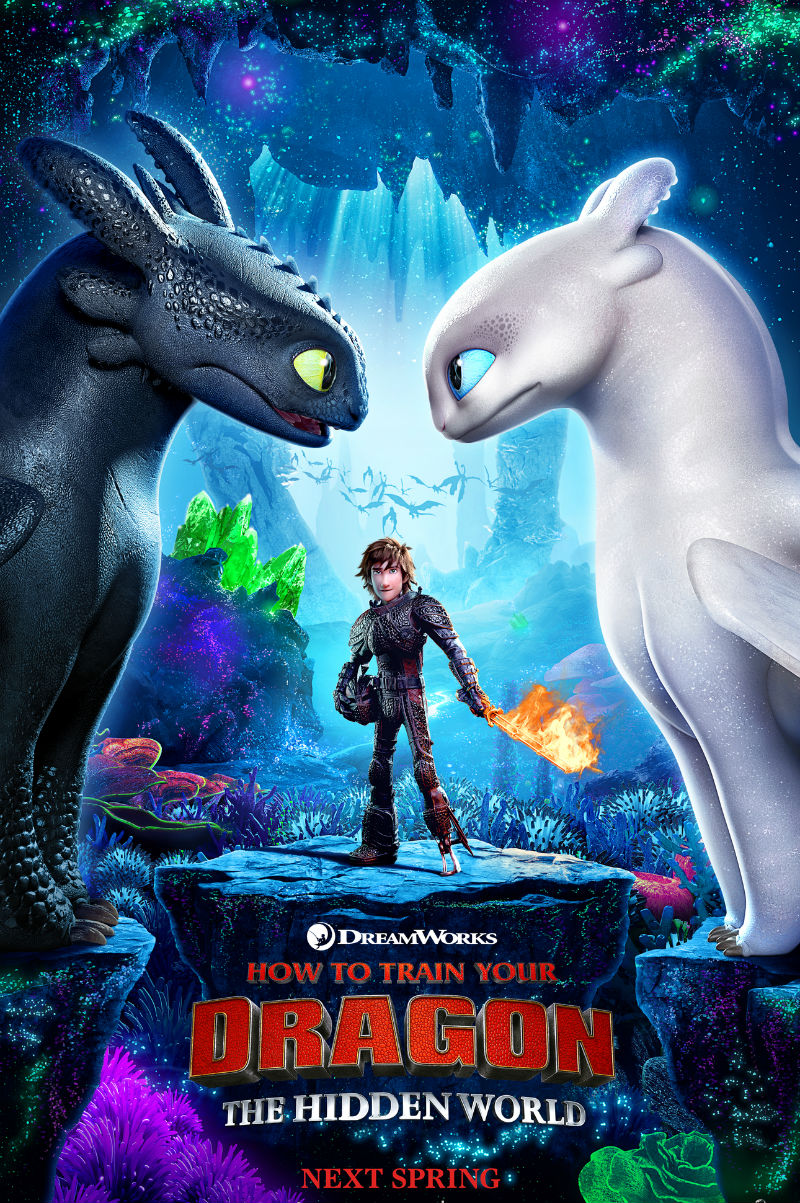 5. Captain Marvel
The first role of a female lead as a superhero from Marvel is highly anticipated and expected to connect the ties and dust left from Avengers: Infinity War (2018). Marvel fans and movie lovers alike can't wait for the Superheroine Captain Marvel, a la Brie Larson. Take a seat and buckle up for the ride, as Larson and Samuel L. Jackson transport audiences back to the '90s.

6. Us
Jordan Peele left audiences begging for more with his initial debut to cinema, Get Out (2017). Critics and fans alike are expecting Peele to deliver, and if possible, exceed the standard that he set in his last horror film. This film depicts a family on a summer vacation that is interrupted by a couple of unpleasant guests. These guests look like them and talk like them, but are not quite the same as them.



7. Avengers: Endgame
Yet another chapter to be closed in 2019, Endgame is sure to answer countless questions and shut down countless fan theories quicker than Thanos can snap his fingers. Every journey has an end, but audiences won't be able to anticipate what will unfold between the Earth's mightiest heroes, and the Guardians that protect the galaxy.



8. John Wick: Chapter 3 – Parabellum
From losing his wife, to his dog, to his car, John Wick has nothing to lose and only one thing to fight for: his life. Packed with action, the third part of the John Wick trilogy manages to fill seats at theaters and meets the standards of a top notch action flick, without having to put a damsel in distress. The last two films have set a pretty high bar, and audiences can only imagine what's coming next.

9. Toy Story 4
We all thought it was over, but it seems that this story will never end. Woody, Buzz, and the gang set off on yet another adventure outside of the playroom. We last saw the gang playing with Bonnie Anderson, but little is known about the fourth installment, other than the fact that this ending is even more gripping than one in Toy Story 3. Fans will have to wait until June 21st, 2019 to find out.



10. Lion King
The original Lion King touched the hearts and minds of a certain generation and many to come. Audiences of the original cut from 1994 are expected to fill theaters, and are hoping that kids won't ruin the experience for them. Disney plans to recapture the hearts of that same generation while bringing newcomers to a legendary tale about the circle of life and the pride of a lion who was born to be King.