What comes to your mind when you hear 'surfing'. I bet your imagination day dream starts something like this – California, palms, endless wild ocean, hot sunny weather, tanned athlete-looking boys and girls. And you're absolutely right! But how about this picture – Germany, a city business center, a river (!), and still same athlete guys chasing payments with the surfing boards. Craziness, can't you agree?!



Nothing crazy, despite being far away from the nearest ocean Munich has the reputation of the best surfing hot spot in Europe.



The first surfers appeared in Munich in the early 1970s. The main distinguishing feature of river surfing is the wave is actually stationary on the river. It means a surfer still catches the waves and has the feeling of traveling over the water surface but he's actually frozen in one place.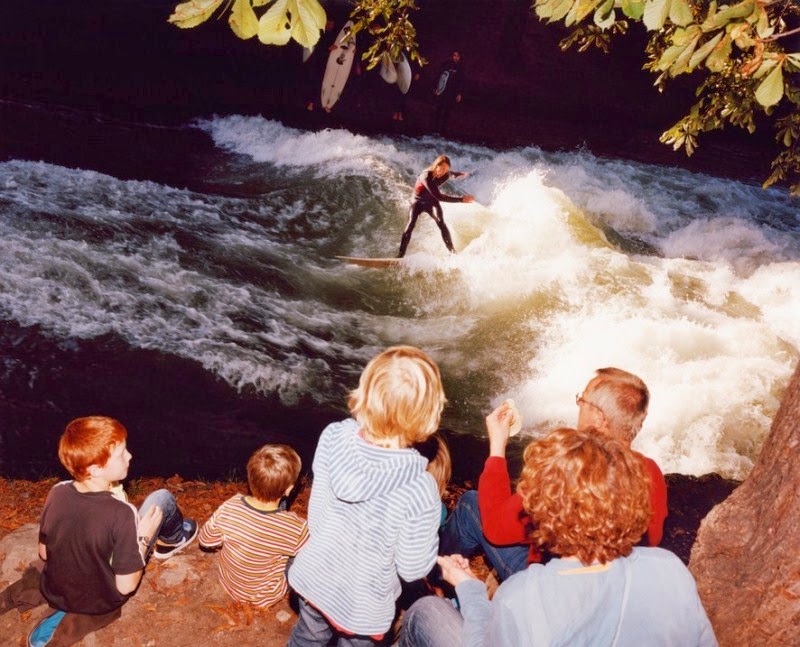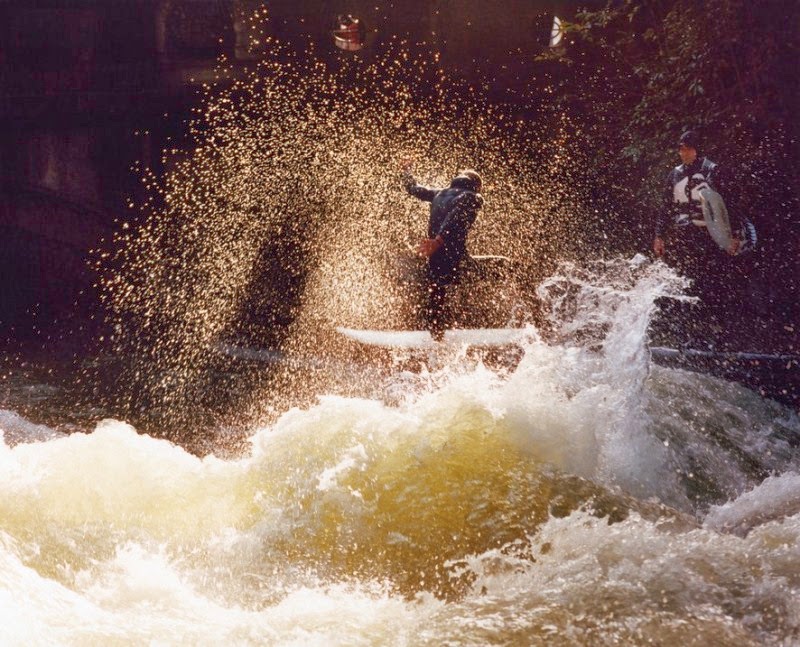 A few years ago river surfing was illegal in Munich and you even could end up going to jail. But as Eisbach river surfing started to attract more and more tourists every year, it became one of the brand-name tourist attractions in Munich. As they say where there's demand, there always will be supply.



New York-based photographer Thomas Prior came to Munich in 2013 to capture this wild action on the Eisbach. He made a wonderful photo series that with uncanny accuracy tells us a story of courageous river surfers. You just had a chance to see this stunning photo shoot. Hope you've enjoyed it.