Is it safe to say that Japanese have the weirdest inventions that shock the rest of the world? Well, sometimes, in a huge pile of these kooky gizmos like silent karaoke, a banana slipcase or a leg pillow for lonely men and a hug-pillow for lonely women, you can find something that can come in handy. Another quirky invention has been named the Bento.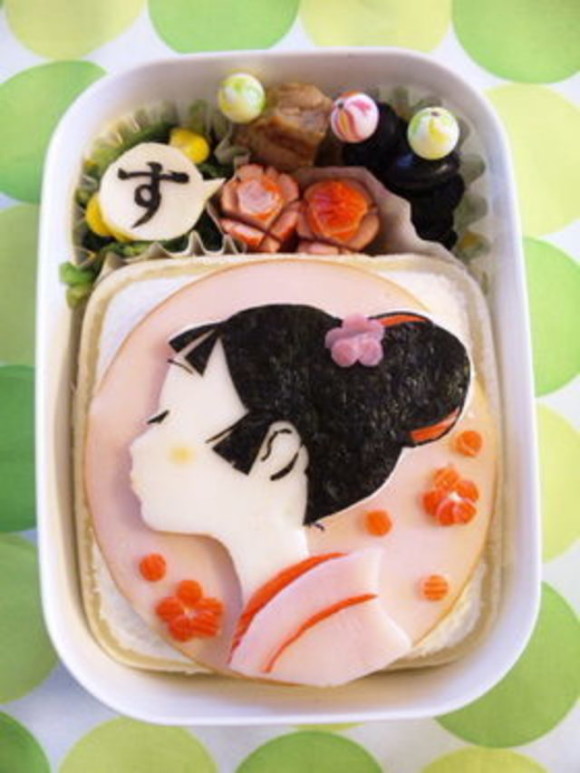 Bento is a box container designated for carrying single-portion homemade or takeout meals. Bento boxes are very useful, and this is why they got so popular all over the world. They are particularly sought-after among housewives and moms, who often pack lunches for their husbands and kids. Some of these women contrived to raise this trivial round to the rank of art. They use the Bento boxes as a canvas and the food as paints to create fanciful images out of the boring meals.
The Bento box art serves two purposes: first – it helps the Mrs. express her creativity and make dull housework much more interesting, second – it helps solve the problem with children's bad appetite while encouraging them to eat healthy instead of junk food, which usually looks more appealing.
Now then, we present to you some of the most creative Bento box ideas that you may want to borrow:
If your kid is being bullied at school, this lunch box may put an end to all the browbeating.

If your child is into pirates, it's good to encourage him with a Bento box like these; just make sure he doesn't smuggle a bottle of rum with it.