He avoided not a one plane crash, but two!
Dutch cyclist Maarten de Jonge is a really lucky man and definitely has some higher powers watching over him. Either this or he has a really strong intuition that has saved him not once, but twice! Do you remember the missing Malaysia Airlines Flight 370? He was supposed to be on board that plane, but decided to change it for an earlier flight. He was also supposed to be on board the Malaysia Airlines Flight 17 that was shot down over Ukraine back in 2014, but decided to go for a cheaper flight. What a lucky man!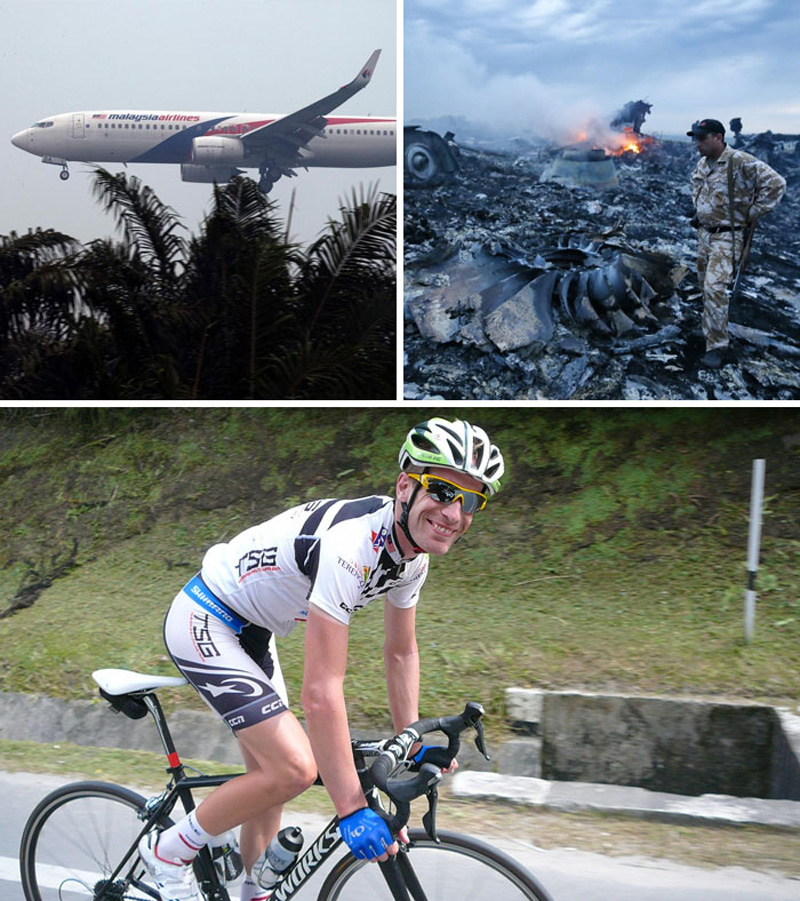 Miss Unsinkable
It's hard to tell whether this woman was truly blessed or cursed. She's survived through too many shipwrecks! She was on board the HMHS Britannic when it hit a sea mine and sank in a blink of an eye. She was also on board HMS Olympic when it collided with HMS Hawke. And to top it all – she was traveling on the RMS Titanic when it hit an iceberg and sank in the North Atlantic. No wonder this nurse got a nickname 'Miss Unsinkable'!



The Simpsons Predicted Trump for President
How could they know this would happen back in 2000? Of course, the Simpsons have been known to predict all kinds of things with a different level of accuracy, but this seems a bit too much even for them. No one saw it coming, but somehow they did! A creepy coincidence indeed.

The sinking of the Titanic was predicted
Writers have been known for making all kinds of educated guesses and wild predictions, but Morgan Robertson seems to have outdone them all. In his novella written in 1898 he described the sinking of a ship named the Titan which was also thought to be unsinkable. Just like Titanic, the ship in the book collided with an iceberg and sank in the North Atlantic. He wrote this book 14 years before the actual tragedy happened!