9. Holy crap someone's gonna freak out when they get to work on Monday. I mean, this was obviously done on Friday, right?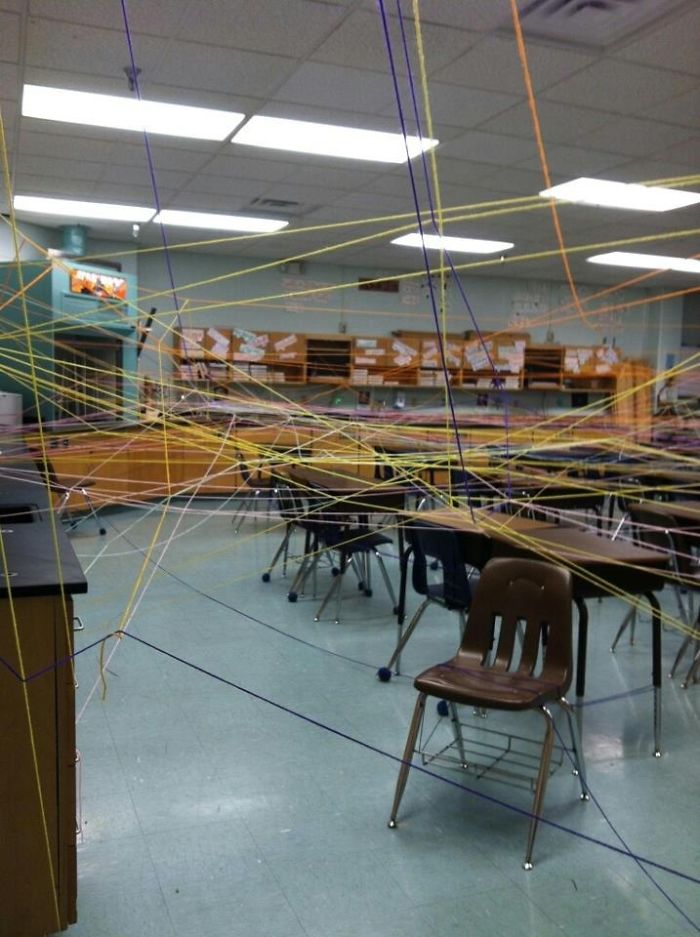 10. Behold the rare office scorpion in its natural habitat.

11. Slap a pair of googly eyes on pretty much anything and it instantly becomes 10 times more entertaining.

12. Someone, give this employee a raise!



13. What a waste of paper!

14. I had no idea the Power Rangers had a conference room.

15. I would buy a coffee for whoever did this. It's so cute!

16. The Throne of Games?