6. Is… is that a shadow of a hanged man? Shadow lives matter too!

7. It's a bloody leaf dragon! Gotta say, this is a pretty cool photo.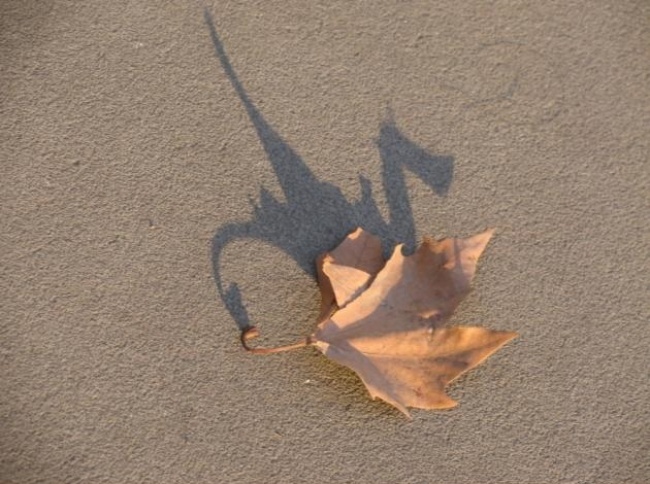 8. How to turn a regular pen into a bottle of water…



9. It's clearly, a boat with the Vikings in it, right?

10. Good boy by day, werewolf by night!