Well, both women are smiling, so it's not that bad. Right?

Come to think of it, this is a pretty good match. Way to go, Google Art & Culture!

Google's app really nailed that 'not impressed' vibe, didn't it?

This one is surprisingly creepy. Well, they do both have eyes, lips, nose, and skin, but that's about it. No resemblance at all!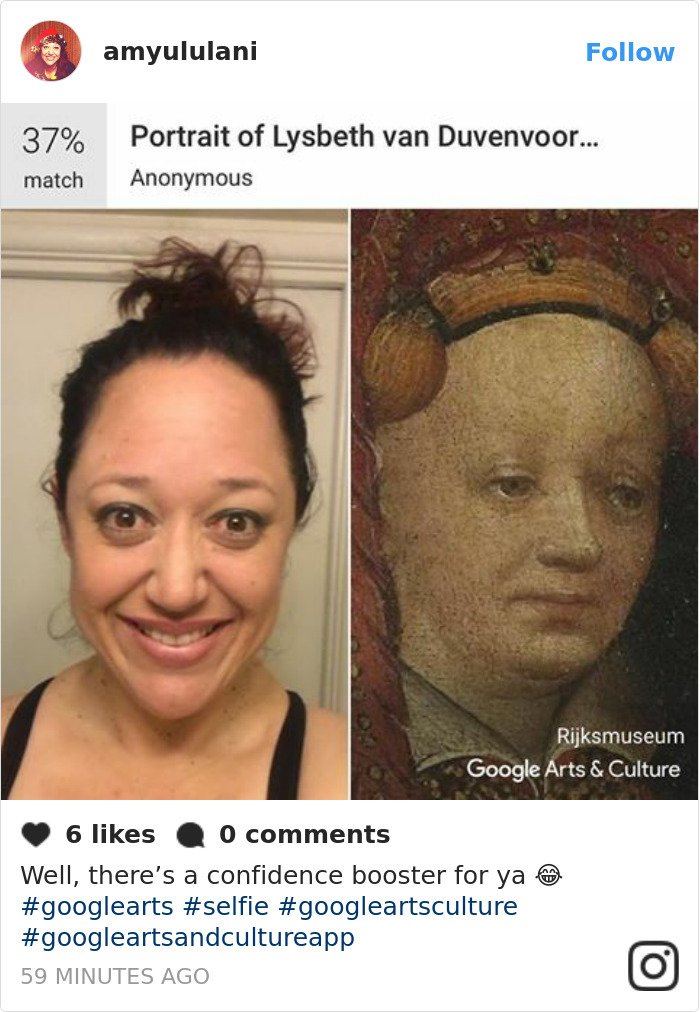 It seems the new Google app is trying to humiliate people. Seriously, if you're feeling gorgeous and confident, just avoid it!

Those eyes really are stunning – quite a believable match if you want our opinion.

Is the mystery of Mona Lisa finally solved? The resemblance is quite remarkable.

This would have been a perfect match, but the guy has no hair!