Taking shower every day can be a chore sometimes, especially when there's no hot water, but we know a way to make your daily bathroom routine a little less aggravating and a bit more fun! All you gotta do is decorate your bathroom with a neat shower curtain. And I don't mean some boring monotonous piece of plastic, I'm talking cats, superheroes, and other cool stuff!
Of course, there are thousands, maybe hundreds of great options out there, so we're going to show you only those that will really make a difference and, hopefully, make a few of your guests jealous!
Best shower curtain ever!
2. Only for heavy thinkers.
3. This one will help you save the world.
4. Feeling lazy? Here's a perfect one for you!
5. Every Avengers fan has to have one of these.
6. Cats and space. Name a more iconic duo!
7. Thor swinging his … Hammer…head shark?
8. If you ever find a shark in your shower, you'll know how to beat it.
9. Nothing's more epic than a bear with a gun surfing on a shark. Nothing!
10. … Okay, almost nothing. The more you look at this pic, the more cool details you see.
11. Clever girl! She's even using a loofah.
12. The sexiest curtain out there – Model 15324-B: Sizzling Bacon.
13. You can use this one to prank your cat into believing that water is just fine. May want to get a health insurance before you do that, though.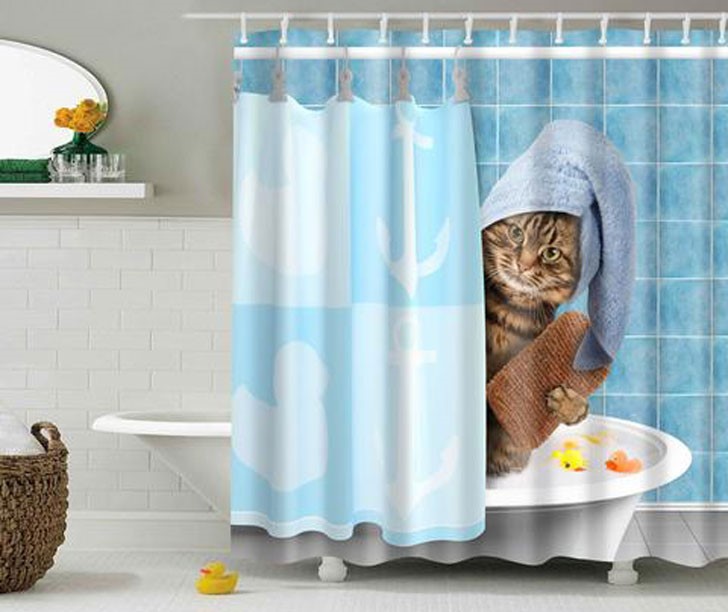 14. Happy cattos taking selfies? Sure, why not?
15. Can you tell I'm a cat person yet?
16. Hot-dog on a pair of hot-legs? Weird but fun!
17. What if planets were actually scoops of ice-cream?
18. It took him 18 days to get to the top of that building, but you don't see him crying about it.
19. Just once in your life, try to brush your cat's teeth. Just to feel alive.
20. More cats? How unexpected!
21. Look, I may have some issues but doesn't this look cute as heck?
22. Don't be a pig – use moisturizer!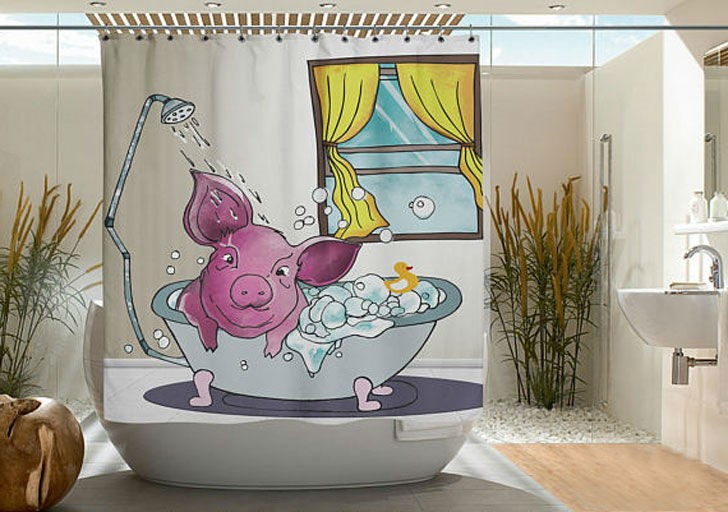 23. For the real art lovers.
24. This one is for KimK real fans!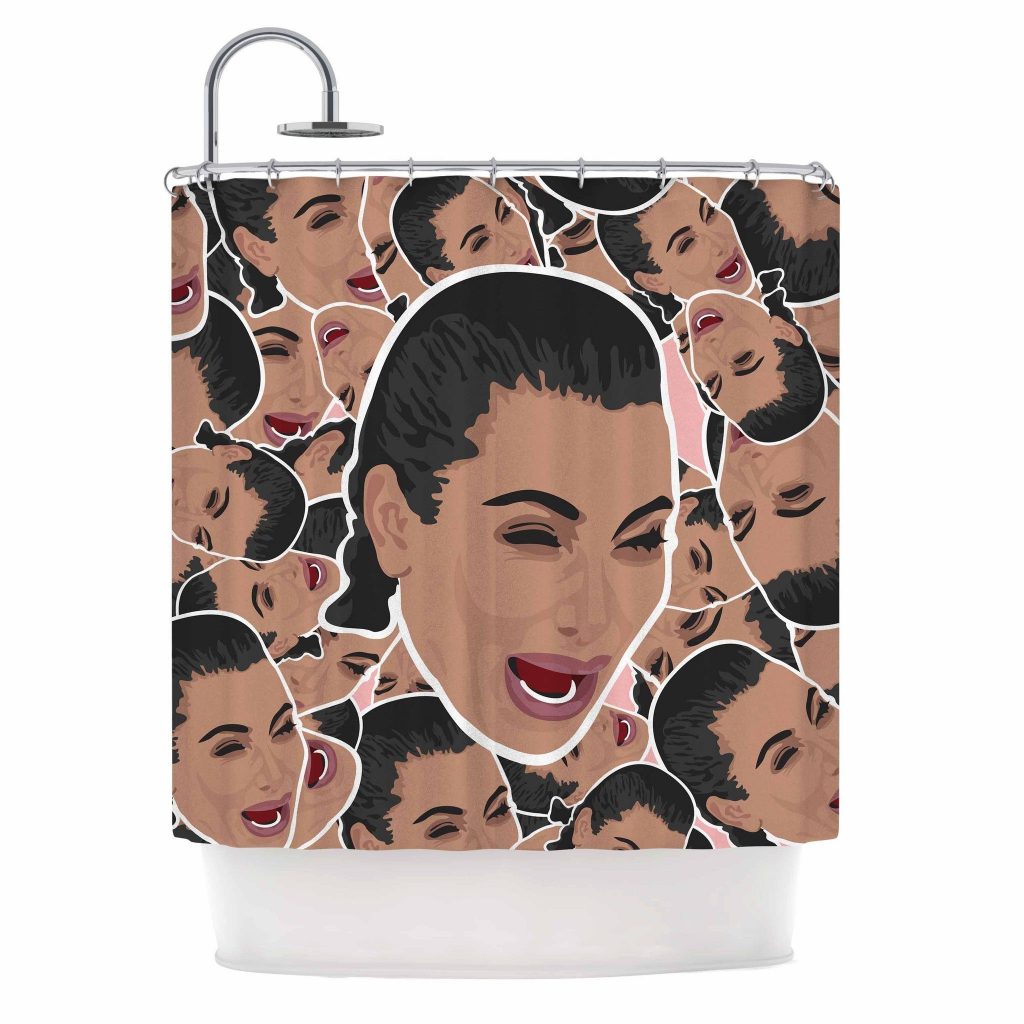 25. Show off your nerdy side with this curtain for pro-gamers only!
26. Little NO-maid? You were so cute!
27. Cute!
28. What? There's a spider in the bathtub? … What do you mean "a spider man"?