I'm personally not a driver, but I do like how one small pictogram with a few squiggly lines of a certain color can mean so much to the passing by drivers. I mean, I don't even pretend to understand what most of them mean, but there are road signs that don't require studying. Sometimes those signs can look pretty… confusing, to say the least. So let's see if I can guess what these 25 crazy road signs actually mean!
1. It's either a path that will lead you to a psycho, or… it just straight out tells you there's a psychopath living here.

2. And don't you even try running from a sniper. You'll just die of exhaustion.

3. Before you break my heart? Yeah, it's definitely a hospital sign.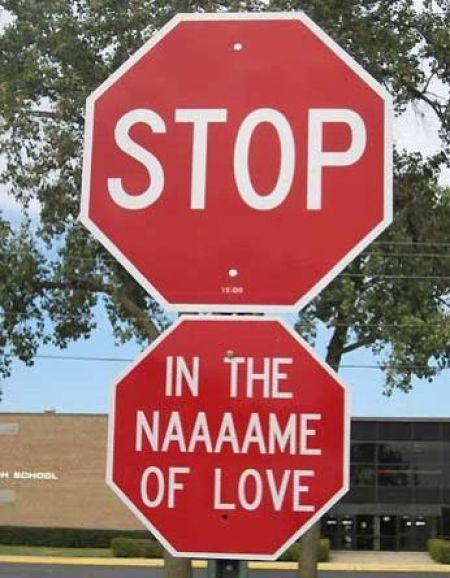 4. OR they may be good people whose car broke down. Geez, so judgemental.

5. It's gonna rain.

6. This is an actual incarnation of a woman: not like this, not that way, this way doesn't work either, you know what, just stop!