Imagine if you had a power to summon different colors whenever you wanted, making entire city- and landscapes look as if a huge herd of unicorns had a rave party there. It would probably be a very lame X-Men power to have, but, as you know, context dictates everything.
If you like bright, supersaturated colors, there's a good chance you've encountered this dude's works before (I know I have). Meet the man behind the curtain – Ramzy! One could argue it doesn't take much to slap a bunch of colors over a nice photo, but boy, would they be wrong! Being a graphic designer is a hard work, and the only way to relate is to try Ram's trick yourself, fail miserably, discover new-found respect for his skills and the craft itself, and give him a follow.
Look, the man turns boring gray buildings, and monochromatic scapes into freaking rainbow masterpieces. What more could your dark soul desire? I know, here are some rainbow animals for you, just don't try to recreate these pics in real life, okay?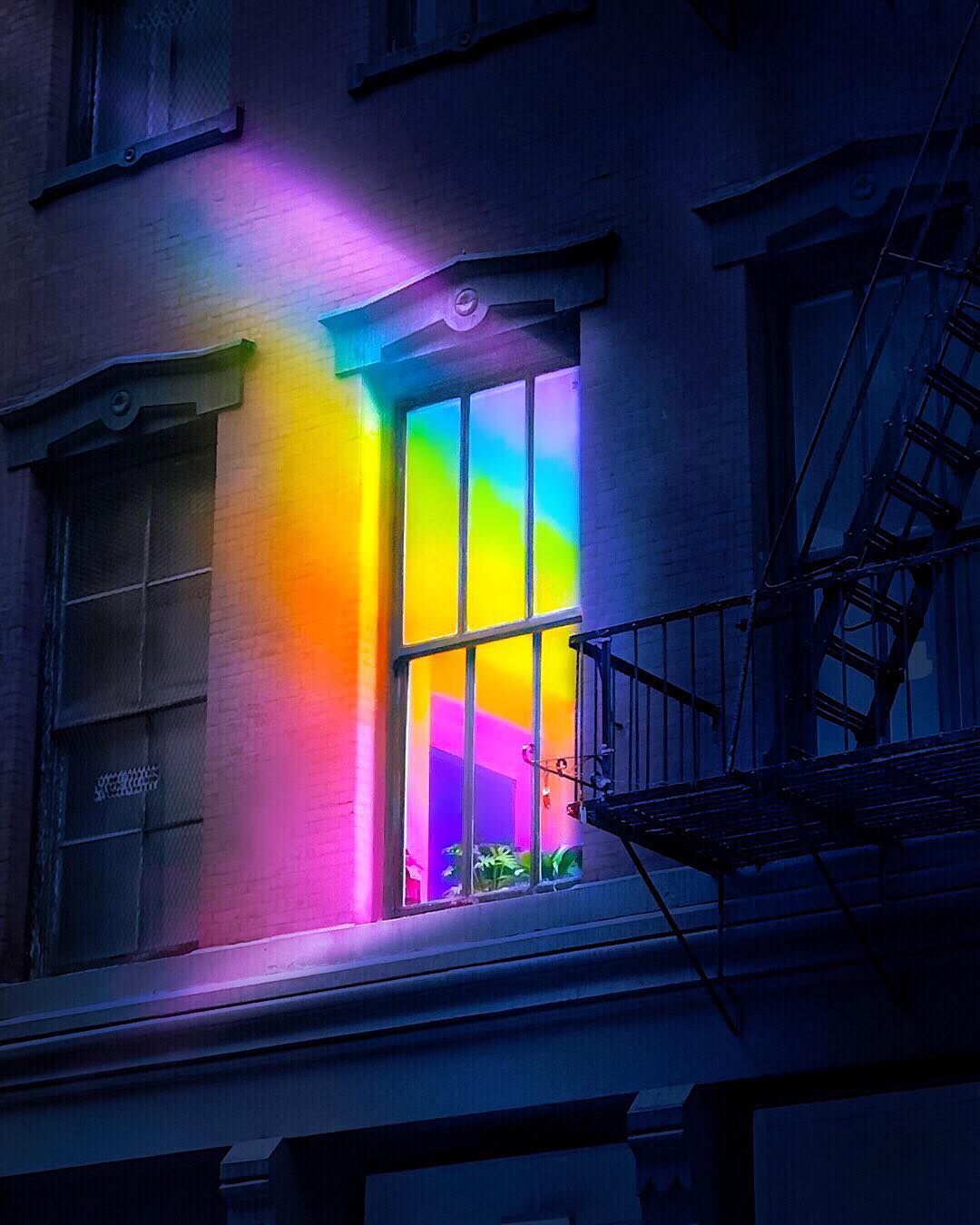 Going back to Ramzy, whose fascination with color and design started when he was a wee lad. Years later he moved to New York in search of the colors, only to find (after a few more years) that the rainbows lived inside of him all this time! That's when Ram started honing his photo-manipulation skills.
His first colorization attempts were inspired by the gay pride movement and the results and people's feedback were insanely positive, so that's what our boy's been doing ever since (as a hobby, of course).
Now that you've been inspired by Ramzy's rainbow magic, feel free to pay him a visit @space.ram on Instagram, and maybe even give him a follow. Maybe the next picture he will colorize will be the one you sent him.