In this day and age, you can find about 10,000 uses for your smartphone: a map, a gaming console, some even still use it to talk to people, and a camera, of course. At the end of the day, a phone is just a tool, and with the right skills you can do some crazy stuff with it. Take this French dude, for example: Francois Dourlen has come up with one hell of an idea – transforming landscapes using images from movies and TV. He takes pictures of himself holding the phone, using it as a canvas to insert an appropriate pop culture reference, such as The Simpsons, Star Wars, Disney characters, Guardians Of The Galaxy, and many others. Sounds boring, but you'll see what I mean in a second. Actually, you know what, screw it, let's go see those pics right now!
1. Everything the light touches is yours, my King.

2. I am Groot! I am Groot? … I am… Groot.

3. Mmm, petroleum beer!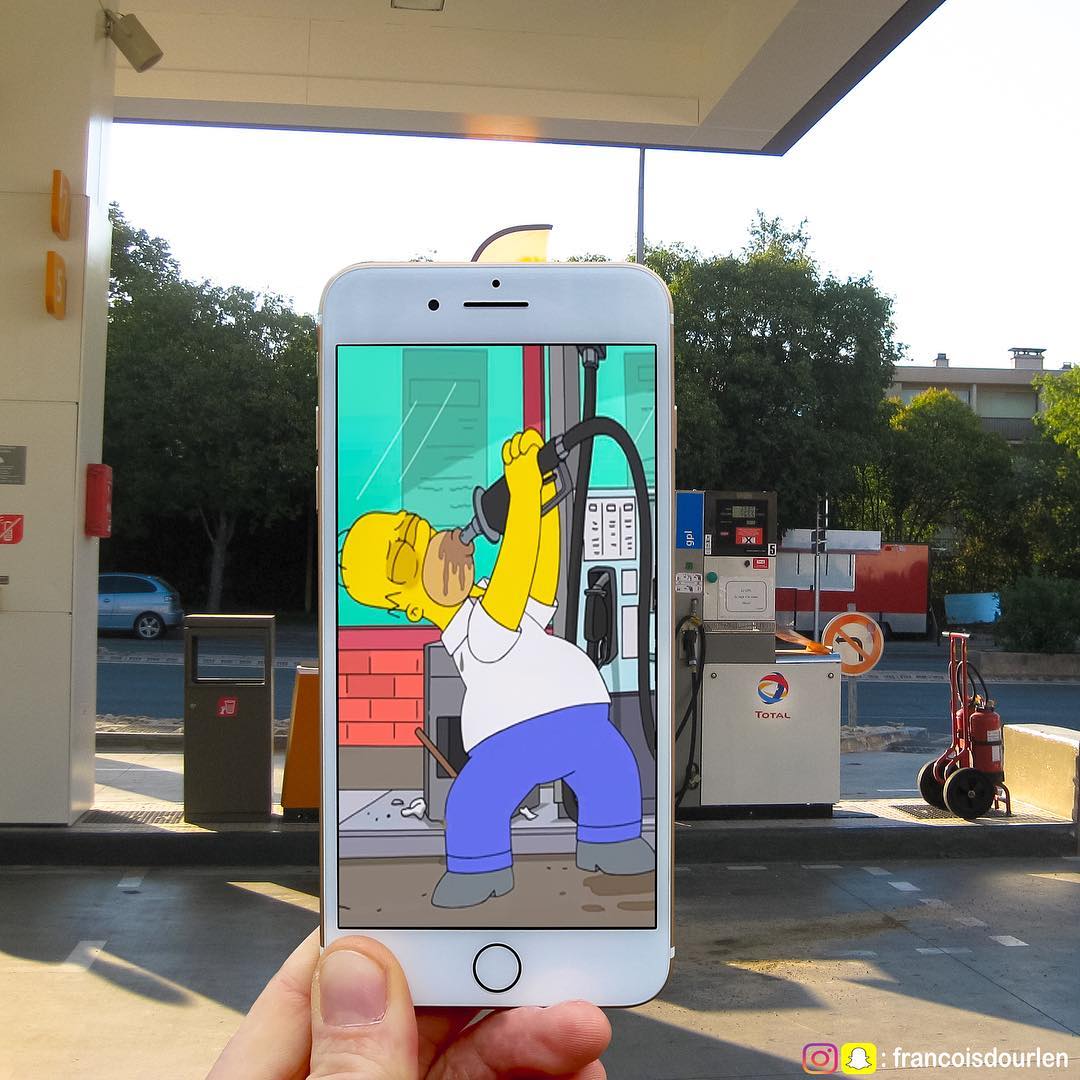 4. Now what'cha gonna do, Kakarot?

5. Do you think this hunchback works for HBO?



6. Dance like nobody's watching, little dude!

7. Thomas has seen some horrifying things. You can see it in those dead eyes.

8. Just gonna pretend like I know what cartoon this is from.

9. Definitely duck season after all!

10. Seriously, I thought that backdrop was a washing machine for decades now!