This article may be marked as NSFW, since you can look at these GIFs, created by the American artist, for hours. George Redhawk aka DarkAngelØne creates mesmerizing versions of his favorite paintings and photographs. With the help of photo-morphing software, he creates perfectly-looped GIFs, which provides the illusion of infinite motion.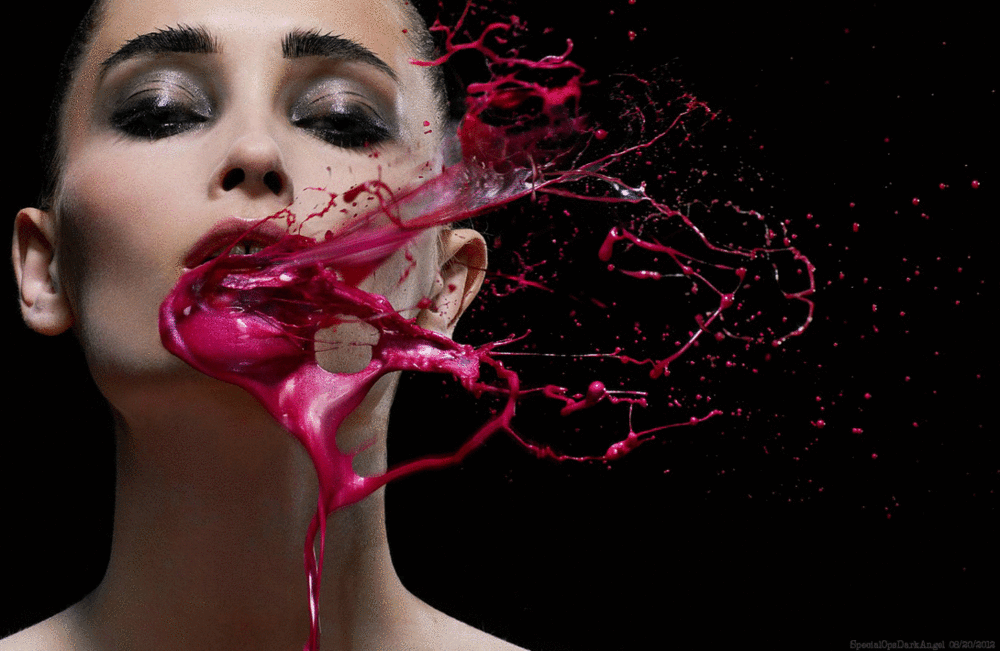 The most shocking fact about Redhawk is that he is legally blind. He uses photo manipulation software designed for the visually impaired (which is partly made by himself) and visual aides to create animated images that are magically haunting.
It would seem these GIFs can easily put you into a hypnotic trance.
The DarkAngelØne does not consider himself an artist, but his beautiful works of art, which have been viewed more than 9 million times, proves that this is exactly what he is.

DarkAngelØne really loves his guide-dog and has lots of photos with him.
George Redhawk's works are a little weird and confusing, yet extremely beautiful and hypnotizing.

These GIFs not only amuse but they also show the world as the artist sees it through his vision-impaired eyes.

George Redhawk's gorgeous photo manipulations provides you with the experience of perception of the world through his blind eyes. In this way the artist wants us to stop seeing the art, but begin feeling it.