Humans are animals. Unique animals with highly elaborated brains who evolved into tool-using beings with emotions, morality, culture and society. We also have a wonderful trait that other animals lack. We try to personify animals. People adore looking for human attributes in their pets and well as wildlife animals. It helps us better understand creatures we can't talk with. Here's why these 3 adorable animals you'll meet soon have made the Internet explode. They are so human-like or, to be honest, people desperately need them to be human-like.
Jelani, the Selfie-Loving Gorilla
Visitors of Louisville Zoo, Kentucky, have an opportunity to witness a one-of-a-kind interaction between humans and animals that gives the Planet of the Apes movies an unexpected twist. You will be amazed how intelligent and curious animals are when you stumble upon Jelani – a silver-back 330-pound gorilla who is fond of looking at pictures of other gorillas on zoo-goers' smart-phones. It's mesmerizing that the 18-year old animal seems to enjoy exactly what human teenagers adore – swiping through photo libraries of his friends, looking for the most interesting and brightest pics and, naturally, posing for selfies himself. While teenagers are sometimes anti-social, it is the connection with humans that matters most for Jelani. He has strong bounds with two-legged creatures, and some people come every week to share new images with the simian selfie fan.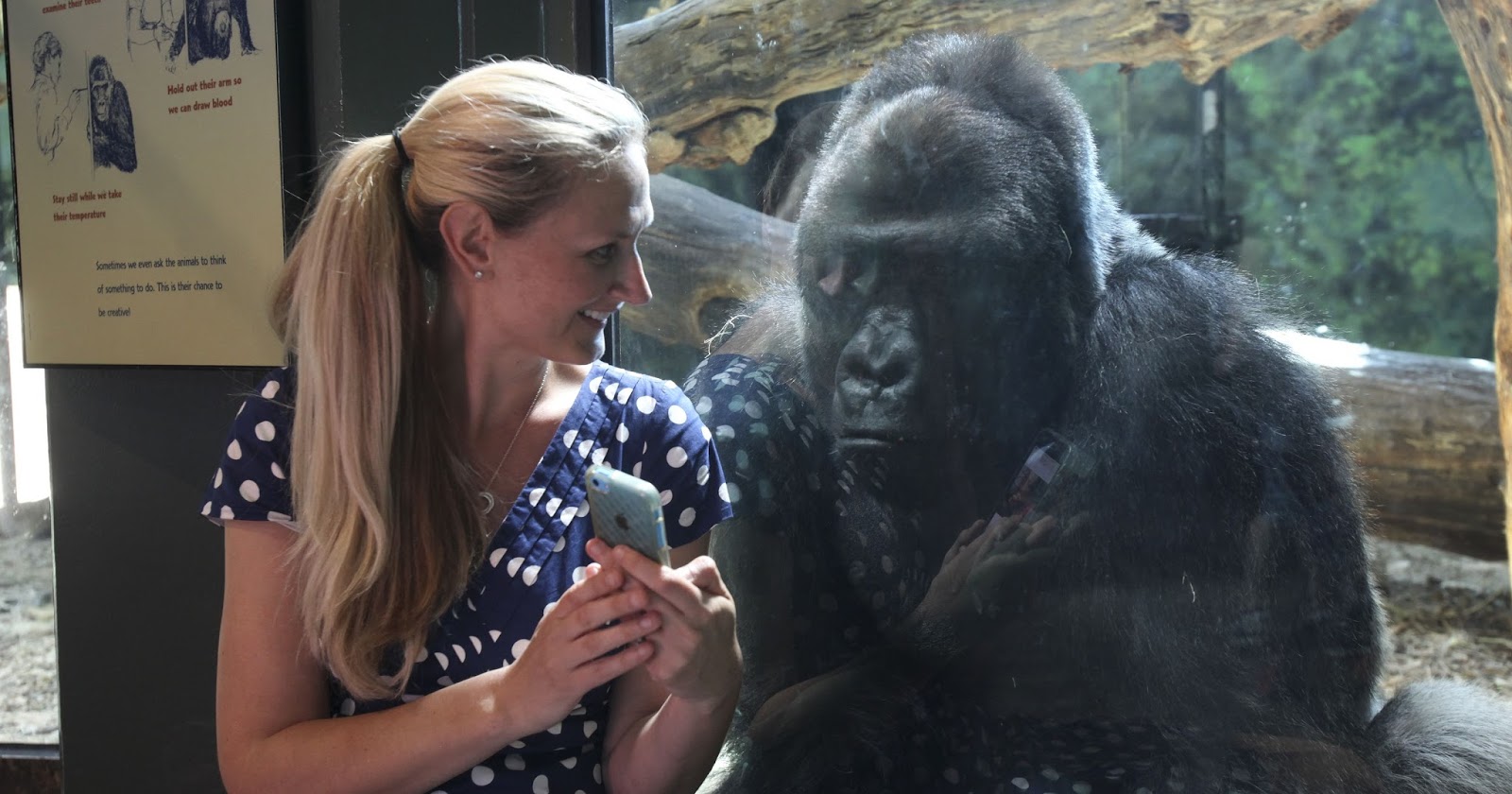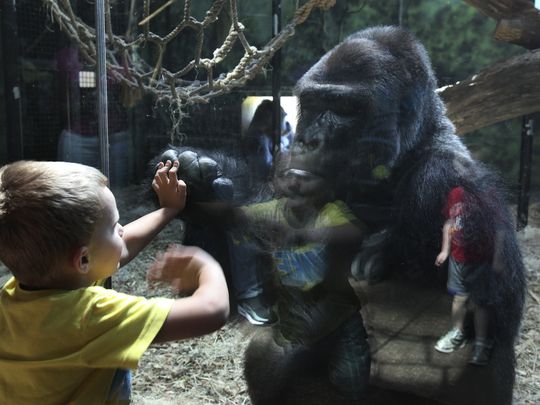 Earl, the Grumpy Puppy
Tartar Sauce, better known as Grumpy Cat, is arguably the most famous cat in the world. However, the Internet found a canine answer to the hyper-popular sour-faced kitty – Earl, the Grumpy Puppy! This puggle (pug-beagle mix) can easily take away Grumpy Cat's title as the crankiest pet in the universe. Although his facial expression implies that he gives zero…barks about anything you say, Earl's owner says that the pooch is an absolute sweetheart, and his unfriendly look is the result of an under-bite. Nevertheless, the pictures of the sick-and-tired-of-your-nonsense pooch set the Internet on fire as his face is certainly a perfect response to everyone who – for instance – asks you what you are thinking of Justin Bieber's music.
Roger, the Buff Kangaroo
Kangaroos are well-known all over the world for their fighting skills, but have you ever heard of bodybuilder roos? Roger is a 9-year-old red kangaroo with a naturally ripped body that will leave human iron-pumping fanatics green with envy. This over-protective alpha-male has got 12 wives, as well as a knack for flexing his muscles in front of tourists. A 7-foot-tall giant weighing a whopping 200 pounds is not a creature you would like to mess with, particularly when you see him crushing metal buckets with his bare paws just for fun. In addition to looking like Arnold Schwarzen-roo, Roger is also an expert kickboxer with deadly legs that would definitely help him become a dominant male and mate with kangaroo girls if he lived in the bush.