Rainbow Mountains(Zhangye Danxia), China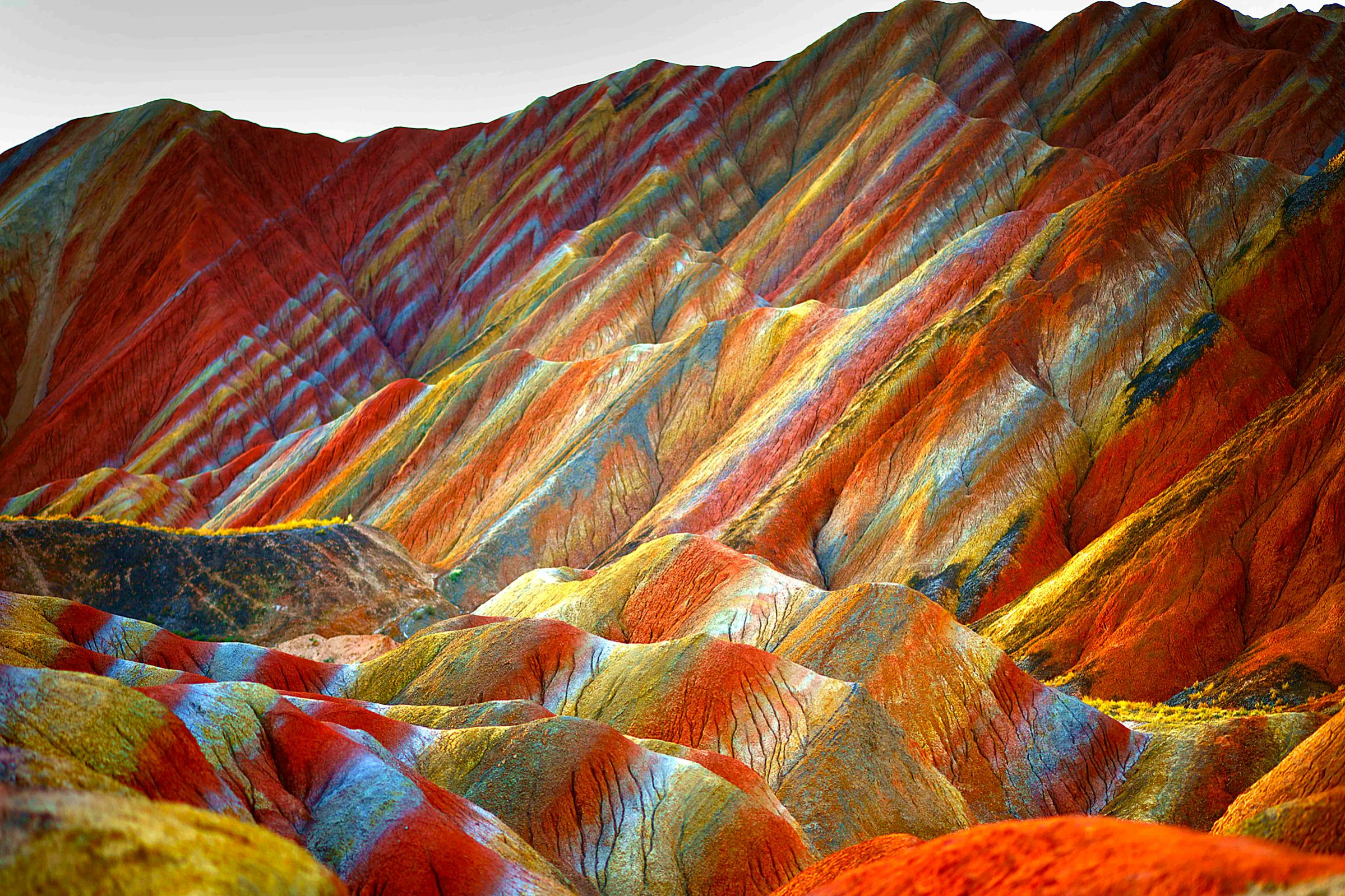 Back in 2010 this fantastic-looking landscape was declared a World Heritage Site and rightfully so. The "Rainbow Mountains" geopark covers nearly 300 sq. miles and counts a whole lot of "IS THIS REAL? (HOLY SH#T!)" reactions every year. Seriously, how is it even possible for a bunch rocks to have this many colors?
Avenue of the Baobabs, Madagascar

You've probably heard of Madagascar before and you think you know what to expect: a zebra, a hippo, a lion, a giraffe and a bunch of lemurs, right? How about giant baobab trees growing on the sides of a really bumpy dirt road? Yeah, there are roads there! Lo and behold, the Baobab Avenue! And this little dude will be your guide.
Kawachi Fuji Garden, Kitakyushu, Japan


This is one of those rare cases when the humans actually made it better instead of messing up as usual. Not much is known about how this garden works, as it's considered to be an ancient Japanese secret, and the plethora of photos of this place are mostly pictures of the Wisteria Tunnel. If you want to see this mesmerizing garden in all its glory, book your trip for the end of April-May.