He's not as powerful, as he used to be
There was a time period in the comics, when Doctor Strange was nearly omnipotent. He could go toe-to-toe against an Infinity Gauntlet-wielding Adam Warlock, fought the omnipotent Living Tribunal (see if you can catch a reference to this dude in the movie), and even performed open-heart surgery on yet another all-powerful Marvel entity – Eternity.
Since then the poor Doctor has been nerved a lot. Naturally, he's still someone you don't want to piss off, he's far less powerful than he once was. How weak? Well, he got his ass handed to him by a bunch of ninjas. And his current run in the comics called "The Last Days of Magic" feels like they'll either make him super powerful again, or it's gonna be the end for him…The movie's earned an amazing pile of moola so far – over $400 million … Powerful it is then!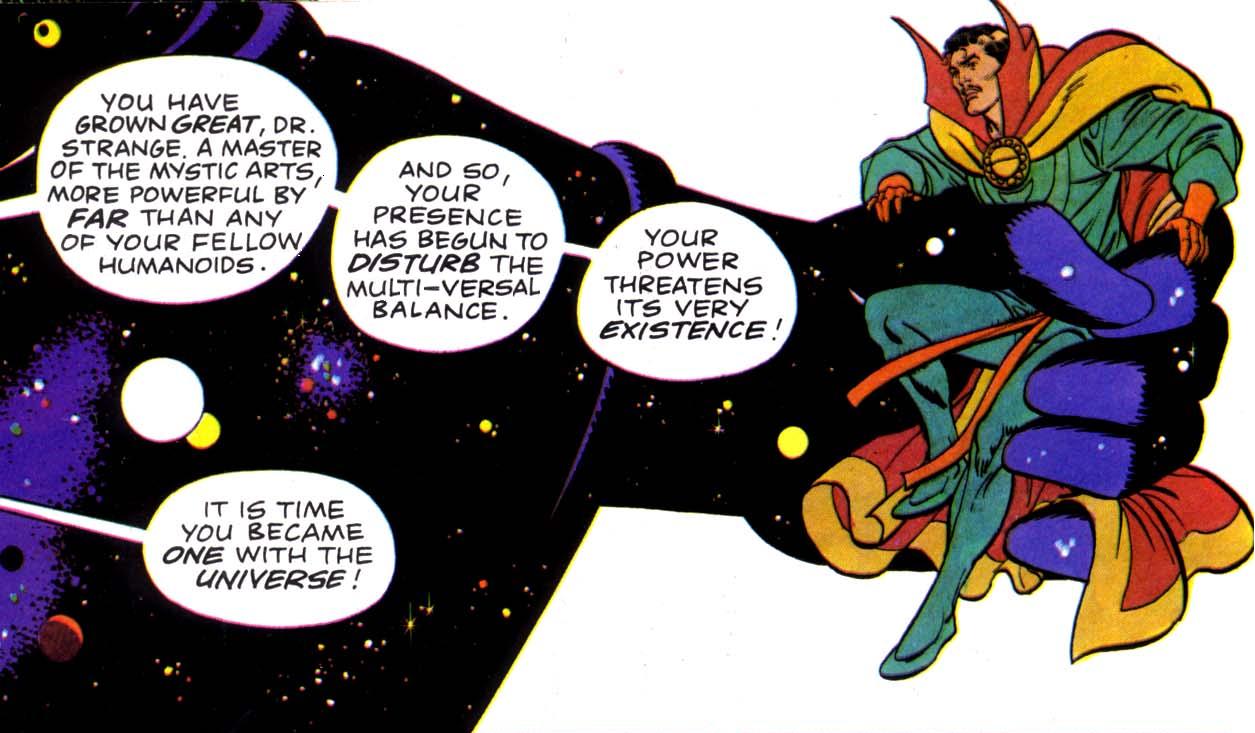 Doctor Strange has never been an Avenger
It's so weird to realize that Dr. Strange has never actually been an official member of the Avengers. Sure, he fought alongside them, and was a member of the New Avengers in 2008, but that's not the same. Surely, he will get an invitation from Tony Stark, but will he accept it? Doubt it, we need to make that Illuminati team-up happen!



Not the only Sorcerer Supreme
And for dessert, how about we travel to some parallel universes, where Doctor Strange is not the Sorcerer Supreme, but instead we have:
Tony Stark


Doctor Banner


Hank McCoy


And even Victor von Doom himself