4. Get this: the Kingdom of Italy was established in 1861 and 31 years later, in 1892, the first Coca-Cola drink was produced.

5. If you lived in Vienna in 1913, and decided to go out for a walk, you could stumble upon all these historical figures, since they lived in the same city that year.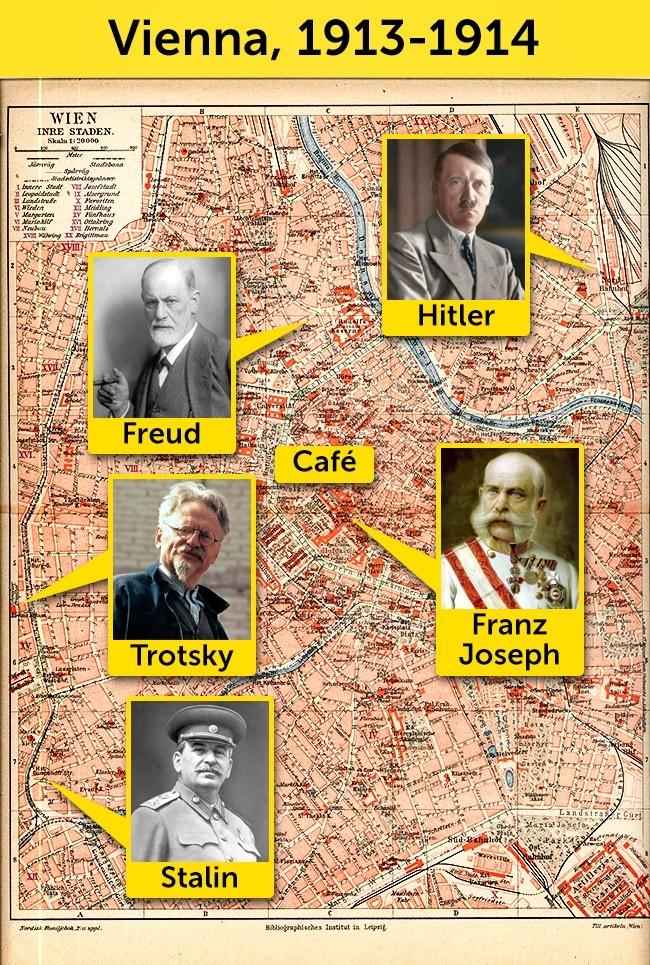 6. Time-wise Cleopatra lived closer to the first moon flight than to the development of the largest Ancient Egypt pyramids.