11. Volkswagen
They really liked their swastikas.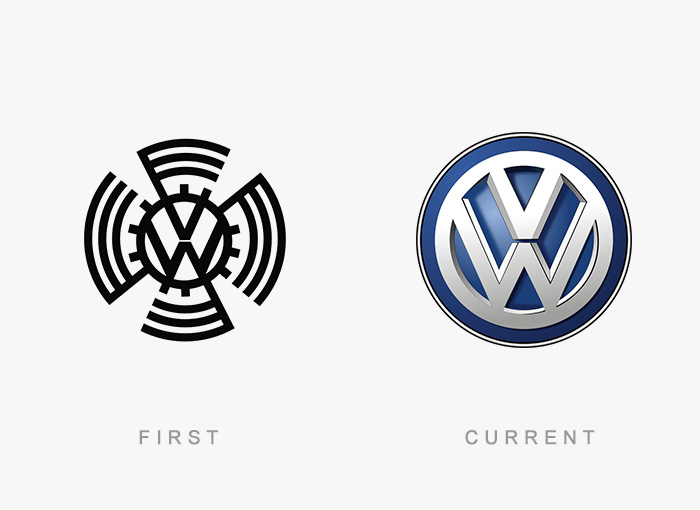 12. Playboy
So the bunny was sort of a comic book character, huh?

13. Discovery Channel
Apparently, people at Discovery Channel used to think the Earth was flat.



14. Adidas
And now you know that Adidas is actually a portmanteau of Adolf (Adi) and Dassler (Das).

15. AT&T
So that's what it means? No Star Wars ATAT references? So disappointing…It's all about the old 'Bell System" a.k.a. "Ma Bell" the original mothership phone company in the U.S., before it was broken up into different operating companies for competition sake. Good move.