Hey, what's going on? Yep, we are just as surprised as this little fella.

Mirror, mirror on the wall, who's the monkiest monkey of them all?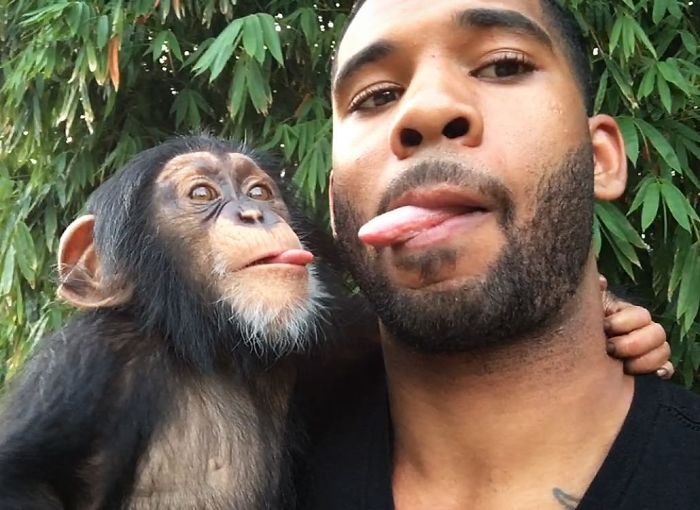 If you could spend days playing with these creatures, would you do it? Maybe a change of job is at hand.

Looking at this red iguana one can easily believe that dragons once roamed the Earth. And they looked incredible!



Have some free time? Why not put some spiders on your face? This guy must really, and we mean REALLY, love animals.

Have you ever seen one of these creatures up close? Anteaters look kind of awkward, but beautiful at the same time. Their fur seems soft and velvety!

Does this lynx also seem happy to you? Maybe it's because his caretaker is a funny guy. We'd be happy too!