Vi siete mai chiesti cosa accade a questo o a quell'altro attore dopo aver interpretato un ruolo importante in qualche film? Molti di loro hanno raggiunto la fama e hanno guadagnato i soldi necessari per risolvere tanti dei loro problemi e per godersi la vita. Ma ricordiamo tutti come hanno iniziato, no?
Sareste in grado di riconoscere queste celebrità dalle loro prime foto? Se vi va di mettervi alla prova, potete cercare di indovinare chi sono senza guardare i loro nomi e per darvi un aiutino abbiamo aggiunto i titoli di alcuni film o serie tv in cui hanno recitato. Aggiungere troppe informazioni ci sembrava una perdita di tempo, così abbiamo messo solo l'essenziale (o quasi).
Siete pronti? Iniziamo!
1. Daveigh Chase

 Famosa per The Ring, Sabrina Vita da strega e Donnie Darko

2. Abigail Breslin

 Famosa per Little Miss Sunshine e per la serie Scream Queens
3. Eleonora Cadeddu

 Famosa per Un medico in famiglia e… nient'altro mi sa
4. Georgie Henley

 Famosa per Le cronache di Narnia (tutti e quattro i film)

5. Asia Argento

 Famosa per Xxx, La terra dei morti viventi e Dracula 3D

6. Tania Raymonde

 Famosa per le serie tv Malcolm, Delitti irrisolti, Lost e Non aprite quella porta 3D
7. Ambra Angiolini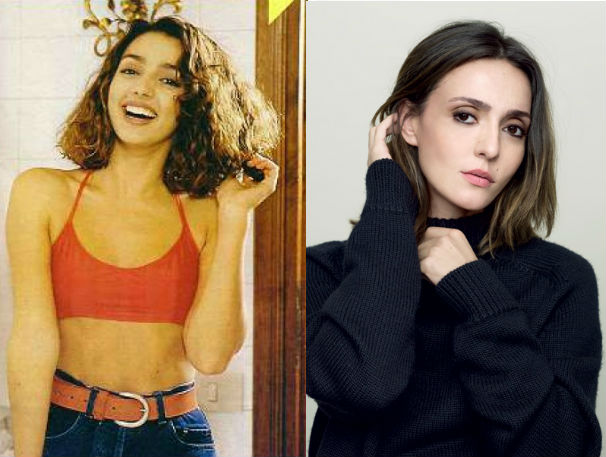 Famosa per Non è la Rai, Saturno contro e Immaturi
8. Alexa PenaVega

Famosa per Spy Kids e Sin City 2

9. Alyssa Milano

Famosa per Casalingo Superpiù, Commando, Streghe e Melrose Place
10. Adriano Pantaleo

 Famoso per Ci hai rotto papà, Distretto di polizia 7 e Tutti pazzi per amore
11. Giorgio Cantarini

 Famoso per La vita è bella, Il gladiatore e Distretto di polizia
12. Michelle Trachtenberg

 Famosa per Harriet la spia, Buffy L'ammazzavampiri e Gossip Girl

13. Kaley Cuoco

 Famosa per The Big Bang Theory, Un milione di modi per morire nel West e Streghe
14. Anna Chlumsky

 Famosa per Veep – Vicepresidente incompetente e 30 Rock

15. Hillary Duff

 Famosa per Casper 2, Lizzie McGuire e Gossip Girl.
16. Christina Applegate

 Famosa per Sposati…con figli e Anchorman – La leggenda di Ron Burgundy 1 e 2

17. Christine Taylor

 Famosa per Zoolander, Ti presento i miei e Giovani streghe

18. Jurnee Smollett-Bell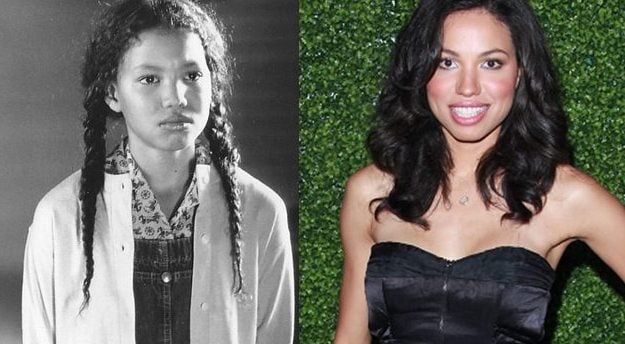 Famosa per Gli amici di papà, Grey's Anatomy e True Blood
19. Keshia Knight-Pulliam

 Famosa per I Robinson
20. Drew Barrymore

 Famosa per Charlie's Angels e Batman Forever

21. Jennifer Connelly

 Famosa per A Beautiful Mind, Labyrinth – Dove tutto è possibile e Hulk
22. Jennifer Love Hewitt

 Famosa per Kids Incorporated e So cosa hai fatto

23. Jessica Biel

 Famosa per Settimo cielo, A-Team e Non aprite quella porta

24. Madeline Zima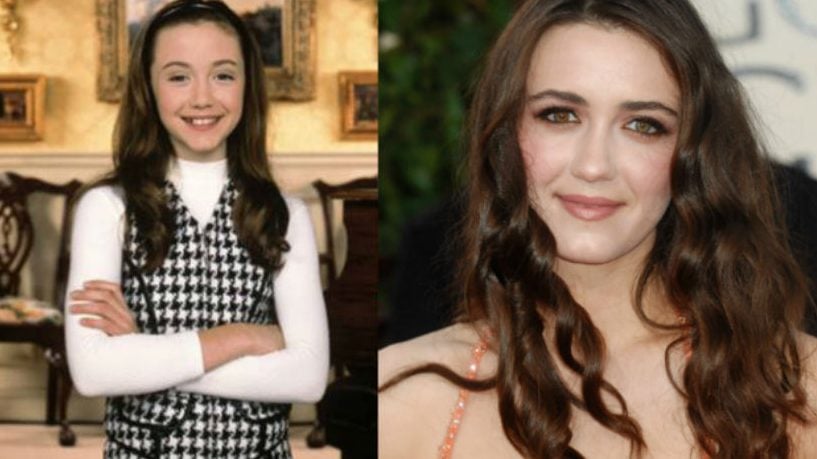 Famosa per La tata, Heroes e Californication

25. Alicia Silverstone

 Famosa per Suburgatory e Batman & Robin
26. Katie Holmes

 Famosa per Batman Begins, Dawson's Creek e How I Met Your Mother

27. Tiffany Amber Thiessen

 Famosa per Bayside School e Beverly Hills 90210

28. Melissa Joan Hart

Famosa per Sabrina Vita da Strega e Clarissa

29. Kirsten Dunst

 Famosa per Spider Man, Fargo e E.R.

30. Marley Shelton

 Famosa per Otto sotto un tetto e Eleventh Hour

31. Natalie Portman

 Famosa per Lèon, Mars Attacks!, Star Wars L'attacco dei cloni e Thor
32. Christina Ricci

 Famosa per La famiglia Addams, Paura e delirio a Las Vegas e Ally McBeal

33. Taylor Momsen

 Famosa per Il Grinch, Gossip Girl e Spy Kids 2

34. Noah Hathaway

 Famosa per La storia infinita
35. Henry Thomas

 Famoso per E.T. e Vento di passioni
36. Barret Oliver

 Famosa per La storia infinita
37. Jake Lloyd

 Famoso per Star Wars Episode 1 e The Pretender