If you're reading this, you're probably using a table or a desk. And I'll bet your $10 your desk is really boring (just like mine), but what if I told you that there are tables and desks out there than will boggle your mind?
Yeah, you heard me right, mind-blowing furniture! Each one of these tables is a magnificently designed masterpiece with a unique look and some of them have that extra functionality we all need sometimes.
If you're a big interior buff, prepare to be amazed and get (at least) a few unusual coffee table ideas for your living room. Surely, your guests will love your extravagant sense of style. Let's go!
Crystal Table
You can tell everyone it's a Pink Floyd tribute. Everyone likes Pink Floyd!

Picnic Table
This dining table has everything you need: grass, earth, probably bugs, maybe even flowers. I bet you can make a mini garden out of it with potatoes, and stuff.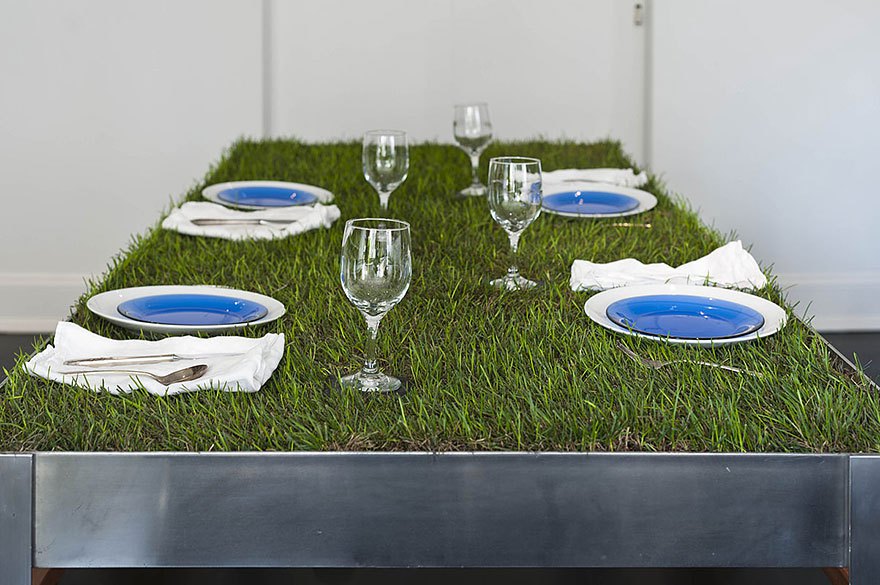 Ghost Cloth Table
SpooOOooky tables are the best, but I feel like this one wouldn't survive for too long.