10. Pretty Woman
Improvised scenes, especially those involving a movie's protagonists, create beautiful reactions, giving specific scenes (and sometimes entire films) a tone of genuine honesty. When Richard Gere offered Julia Roberts an exquisite necklace in Pretty Woman, only to suddenly shut the box, her reaction was 100% natural. Richard Gere improvised this scene.

11. Lost in Translation
Sofia Coppola's movie is cleverly written. It gives just enough information to get viewers interested, but barely enough to confidently know what's going on. Imagine how much more complicated things become when the two lead actors improvise a scene where Bill Murray and whispers something to Scarlett Johansson and then they kiss? Fans are going insane, going as far as enlisting help of professional lip-readers to find out what Bill told Scarlett.



12. Léon: The Professional
That Beethoven story right before Mathilda's father's death? Completely made up. Don't fact-check this one, it was Gary Oldman's on-the-spot improvisation. What's more, rumor has it each take of this scene had Mr. Oldman making up entirely unique stories.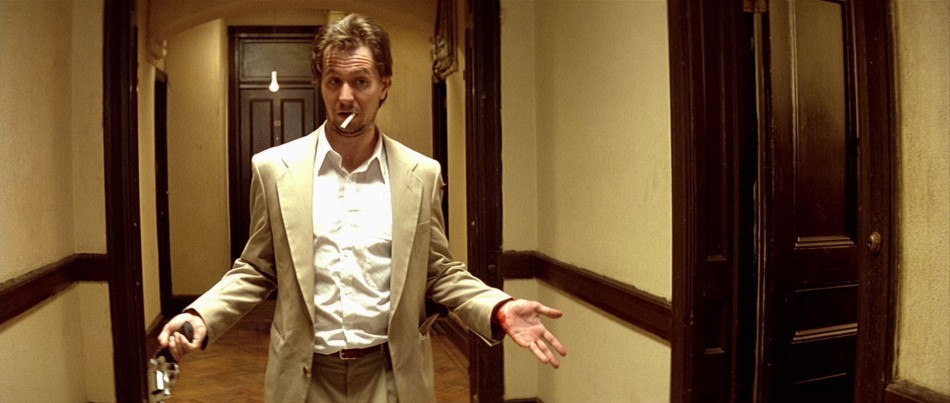 13. The Dark Knight
There's a reason a majority of Batman fans believe Heath Ledger is the best Joker. The Joker's choice to applaud the newly promoted Commissioner Gordon was a choice Heath Ledger made on the spot. Although completely improvised, in retrospect it seems like there's no other way The Joker could have possibly reacted.