There are lot of fans who love wrestling to death. They know all their heroes and they can't wait to see every next sports event. Pro wrestlers do a lot of insane tricks, in some cases there are too dangerous and breathtaking at the same time. Also there are some things that nobody can explain. It's time for you to see the most extraordinary wrestling gifs and chill for a while.
1. Give me hug, bro, what are you doing bro?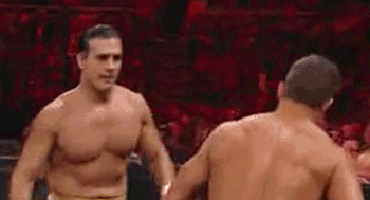 2. It's all about rage, this guy is a real beast, get out of his way.