27. Did they just plant a buttload of catnip there to attract all those cats? Also, marking this spot as my next travel destination.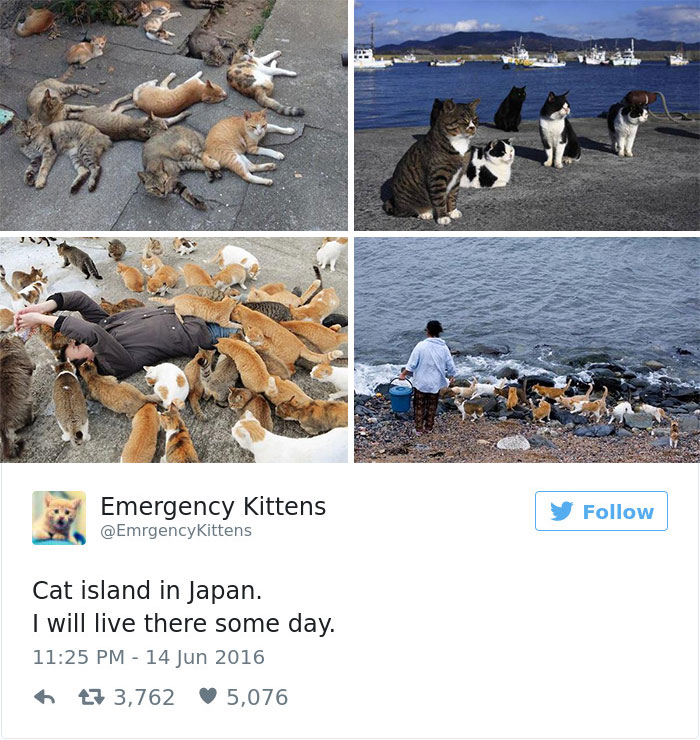 28. When you're decent at drawing human faces, but the client wants to include a few cats. #ArtIsAStruggle

29. Obi Wan, you're our only hope!

30. "… oh and while I'm eating, go clean up that barf on the carpet." – cat, every freaking time.

31. Who hurt you lil kitty?



32. That face when you proof read your post and it sounds completely janked.

33. Yo, people at Snapchat, if you're reading this here's a 1 billion dollar idea for you in 1 word – Snap… wait for it… CAT! MindBlown.GIF

34. This is as close as you will get to the Ceiling Cat. In fact this is probably Catangel Michael, the Gatekeeper, watching someone masturbate. And if you get those references – congrats, you're pretty old.

35. I don't know why but this one got me real good. And it's a perfect send off!