9. Dude, you just pay them with tuna and catnip, trust me.

10. Bless this kitty in particular.

11. Oh Christmas tree, oh Christmas tree, these kitties are amazing!

12. It's like he knows. He knows AND cares!

13. Shieet, my manvaries are about to explode from all this catness!



14. CAT.EXE IS NOT RESPONDING. Try rebooping the snoot.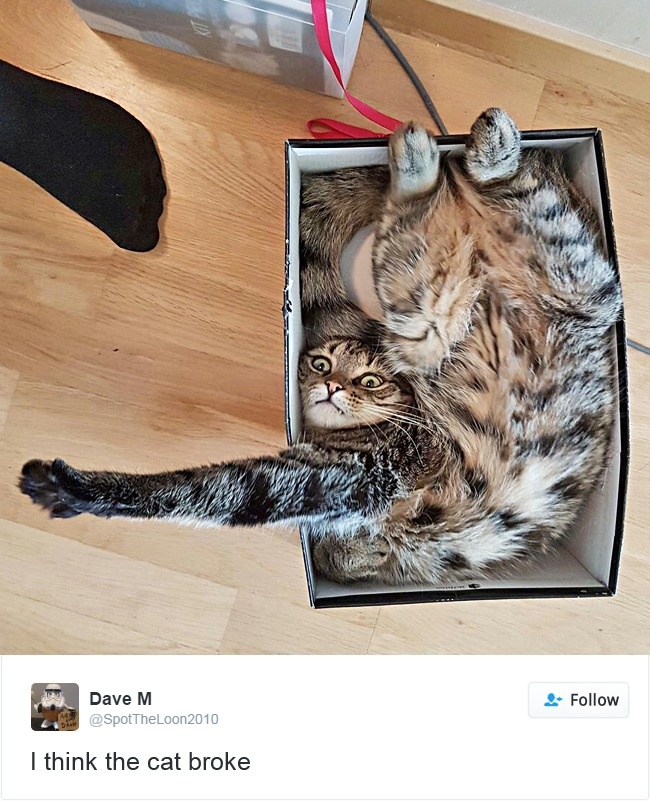 15. It's a double win: you get all the cats and no pesky mosquitoes!

16. Place a hay stack at the bottom and call your cat Altaїr. It's the only logical solution.

17. Maybe it's a germaphobic cat?